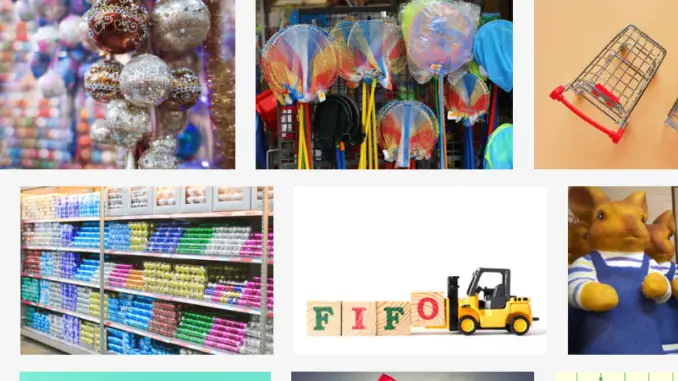 You'd definitely need toys in large quantities if you sell them, need them for an event or any other large scale purpose.
And of course, the best way to get a large number of toys at cheaper prices is to purchase them at wholesale prices.
There are numerous wholesale toy distributors in New York. Selecting the best one that will deliver high-quality products at competitive prices may be a daunting task.
If you're in New York or intend to use your toys in New York, this list of wholesale toy distributors will help you to quickly choose the best company to work with.
Wholesale Toy Distributors in New York
Below are the selected wholesale companies you should consider working with. They provide satisfactory services and have good customer reviews. Take advantage of the contact details provided to get in touch with any of them if you have questions or need more clarification about their services.
1 Ideal Trading USA
This company strives to provide high-quality toys at competitive prices. It has over a decade of experience and a team of dedicated workers that collaborate to make customers satisfied.
Ideal Trading USA offers products that are child safe and give customers peace of mind. The company features different brands including their own brands, Kismo and Cathy Collection. The various available brands include both learning toys and stuffed animals.
There's something funny about the company's website. You can't see product prices unless you're a registered user.
Website: http://idealtradingusa.com
Email: contact@idealtradingusa.com
Phone: (718)366-8860
Address: Ideal Trading USA Inc., 5000 Grand Ave #F, Maspeth, NY 11378
Related: Best Custom Toys Manufacturers in the World
2 Great Toys Inc
Great Toys Inc is a wholesaler and retailer of barnyard creatures, pets, teddy bears, animals, and several other toys. They have been in business for over a decade and have maintained a good relationship with their customers.
They provide both seasonal and non-seasonal toys. Their categories of seasonal toys are Christmas, Graduation, Valentine, Father's Day, Mother's Day, and Easter toys.
Their toys are of superior quality and are stuffed with soft fiberfill to give them the desired superior quality. This makes the toys huggable and appropriate for events, floral shops, and craft stores.
Website: http://greattoysinc.com
Email: gretoys@gmail.com
Phone: 718-784-8987
Address: Great Toys Inc., 34-09 Queens Blvd., 3FL Long Island City, NY 11101 USA
3 Elco Toy
This is a wholesale distributor of teddy bears, plush toys, and stuffed animals for all occasions and seasons. Elco Toy provides quality toys at discounted prices. Even though they're based in Brooklyn, they ship their products to any part of the world. This is done at an agreed rate that also covers the shipping.
Their toys are categorized into Christmas, Father's Day, Mother's Day, Graduation, Valentine's Day, Easter, Licensed Items, Gift Bags and Boxes, Retail Plush, Amusement Plush, Breathing Pets, and Baby Shower toys.
Website: http://www.bestwholesalestuffedanimals.com
Email: elcotoys@yahoo.com
Phone: 718-788-2188
Address: Elco Toy, 378 Cleveland Street, Brooklyn, NY  11208, United States
4 Well Made Toy
Well Made Toy is a manufacturer and distributor of well-made toys for children. Their team of experienced and professional staff in the US, Shenzhen, and Honk Kong work hard to produce new and attractive designs every season. They produce superior toys and work with established retailers like Walmart, Target, and Toys R Us.
Their headquarters is in New York but they have locations in other places like Hong Kong.
Website: https://www.wellmadetoy.com
5 Steven Smith Stuffed Animals
This company is a manufacturer of plush toys of different kinds. They produce assorted plush toys that carry the imprint or logo of their customers. And they endeavor to produce good toys that are suitable as gifts and for a range of occasions.
Their teams of professionals have the expertise of turning drawings and pictures into 3-dimensional sculptures. Their creations include bankers, policemen, repairmen, cowboys, doctors, golfers, soldiers, and firemen.
Steven Smith Stuffed Animals feature different products. Some of which are beanies, finger puppets, hand puppets, softees, clip ons and clingers.
Website: https://www.stevensmithstuffedanimals.com
Email: info@stevensmithstuffedanimals.com
Phone: 718-272-2500
Address: Steven Smith / Stuffed Animals Inc., 330 E. 89th Street, Brooklyn, NY 11236
Related: Full List of Where to Buy Balance Bikes
6 Toylinks Inc
Toylinks Inc is a growing customer-focused company with a lot to offer. They are majorly into the distribution of Clics Toys in the USA and other locations. Clics Toys are construction toys that encourage creativity in children. They are manufactured in Belgium and have found their way into the European toy market.
Toylinks is the right place to be if you want wholesale Clics Toys branded in your company's name or logo. They guarantee high-quality products and printing that will positively impact your brand.
Website: https://toylinksinc.com
Email: info@toylinksinc.com
Phone: 718-972-7127
Address: Brooklyn NY 11219
7 Estella
Estella is an established and well-recognized company in the US. The company is into the distribution of a variety of baby things including baby toys. They design unique newborn rattles that come in different shapes and sizes that encourage parents and caregivers to relate well with their kids.
The rattles are eco-friendly and have been designed for easy grasping and handling by little hands. The figures include elephants, monkeys, avocados, and taxis.
Estella was founded in 2002 and has been featured in several magazines and shows in the US.
Website: https://estella-nyc.com
Email: hello@estella-nyc.com
Phone: +12122553553
8 License 2 Play
License 2 Play stocks a wide variety of top-selling licensed toys that are made available for sale at wholesale prices. Working with them is quite simple; all you need to do is to create a wholesale account and begin the process of becoming a reseller.
The company has been around since 2004 and has been collaborating with gift shops and other outlets to meet their customers' expectations. Their range of toys is completely licensed; placing orders at wholesale prices is seamless as it can be easily done on the website.  
Website: https://www.license-2-play.com/wholesale-toys
Email: sales@license-2-play.com
Phone: 516 496 3479
9 Empire Discount
Empire Discount is a dedicated wholesale toy company that's a very good fit for Amazon sellers, eBay Sellers, and other retailers. They have a set of rules that should be followed to ensure a fast and seamless transaction.
The company is into the sales of popular toy brands like Fisher-Price, Mattel, Novelty, Dolls, Battery Operated, Hasbro, Playdoh, Puzzle, and Novelty.
Even though they're a big company with a large network, they don't sell on Amazon or eBay. This means that they don't compete with their customers on either of these platforms. Delivery of their products is done via UPS.
Website: https://www.empirediscount.net
Email: sales@empirediscount.net
Phone: 914-684-1455
Address: Empire Discount, 455 Tarrytown Rd White Plains, NY 10607
10 Shepher Distributors
This is a family-owned business that has been operating in the US for several years. The company boasts of being big enough to supply all your toy needs and small enough to give you the personalized attention you deserve.
Shepher Distributors is a customer-focused company that goes extra miles to ensure the success of clients. They offer a selection of high-quality toys from a range of popular brands like Disney, Play-Doh, Fisher-Price, Hot Wheels, Barbie, and Nerf.
Website: https://www.shepher.com
Email: sales@shepher.com
Phone: 718-649-2525
Address: 2M Distributors and Sales LLC, DBA Shepher Distributors, 100 Andrews Road, Hicksville, NY 11801
Compare Toy Stores & Brands