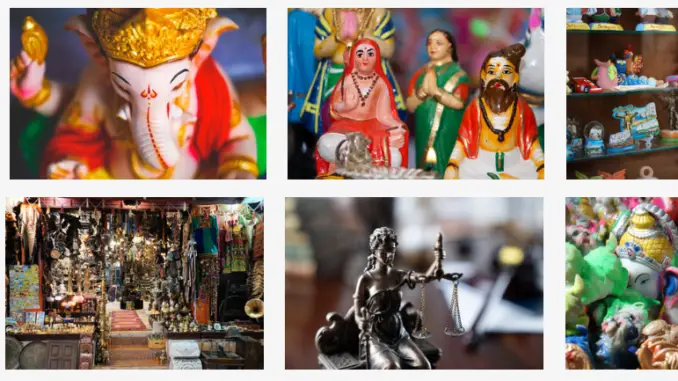 India is a leading production country. There are several companies manufacturing various items ranging from electronics to household materials and toys.
Toy manufacturers in India are so many that one can easily get overwhelmed trying to figure out which of them to work with.
You may have a hard time choosing one of the companies to do business with, especially if you're a first-timer. A list of carefully selected manufacturers will go a long way in making things easy for you and helping you to choose the right business partner.
What to Consider When Choosing a Toy Manufacturer
The following are factors you should look out for when you set out to go into business with any manufacturer.
1 Reputation
The reputation of a company is important. Do they have a good or bad record of serving customers? This is where reviews come in. Do some background checks on any company you decide to work with. Google can be of help in this case if you can't find a company's customer reviews on review platforms.
You know you're in good hands if other customers had a good experience doing business with the company. But if otherwise, choose a better one.
2 Specialty
Toy manufacturers specialize in the production of different types of toys. Do you need soft toys, hard toys, ride-on toys, construction toys, or any other type of custom toys? Your answer will guide you in choosing the manufacturer to work with.
Don't approach a company that specializes in making construction toys when you need plush toys. Go to a manufacturer that produces the exert type of toys you want since you'll be sure that they have the expertise and equipment to give you what you want.
3 Quotation
Your best bet as a business is to place orders from a manufacturer that produces high-quality products at competitive prices. Compare quotations from different manufacturers and go for the best deal. This will minimize your expenses and maximize your profit.
4. Delivery
This may not be a major issue if you're situated in the same location as the manufacturing company. But if you're in a different location or a completely different country from the manufacturer, it's very important you consider their delivery method and time.
Have in mind that fast and efficient delivery may incur more expenses. So, you may want to weigh your options to determine the best delivery method and timeline that will work best for you.
Best Toy Manufacturers in India
India has a body that represents toy manufacturers all over the country. Take your time and go through this list to see the company that's the best fit for you and your business.
1 Masoom Playmates
Masoom Playmates was founded in 1942 with the first product being a tin car with wheels. Having sold the first set of production, the company continued to grow by producing more units of the car and selling them off at festivals.
The present-day Masoom Playmates was born in the '80s with the production of a 6" doll named Betty. The company has continued to grow and expand production capacity. Today, Masoom produces high-quality dolls and toys that spark children's imagination and are good growth companions.
Website: http://www.masoomplaymates.com
Email: mail@masoomtoys.in
Phone: +91(120)4277476
Address: C-148 Hosiery Complex, Phase-2 Extension, NOIDA-201305, Uttar Pradesh, India
Related: Top 11 Custom Toy Manufacturers in the World
2 Tripple Ess Toys
For more than 25 years, Tripple Ess has been producing high-quality safety toys that provide value for the money. They use innovation to design and manufacture toys that offer experimental learning to children.
Tripple Ess Toys is an established toy manufacturing company with a 40,000 sq. ft. production area equipped with the right tools and expertise to produce child-safe toys. They design educational and promotional toys for retail stores and organizations.
Their production area is also equipped with the right machines to produce plastic components for automobile industries.
Website: http://www.trippleess.com
Email: info@trippleess.com
Phone: +91 120 4510 500
Address: B-55, Sector-5, Noida-201 301, Uttar Pradesh, India
3 Khanna Toys
This is a reputable toy manufacturer in India that uses supreme quality materials and ultra-modern machines to produce standard toys for the 21st-century kids. They specialize in the production of push N Go toys, roly-poly toys, ride toys, kitchen set toys and many more.
Established in 2008, Khanna Toys has put together a team of experts that work hard to design and manufacture well-made toys that are appreciated by clients and loved by children.
The company manufactures toys of different colors and sizes to meet the requirements of their clients. The major features of their toys are durability, lightweight, easy usage, and crack resistance.
Website: https://www.khannatoys.com
Phone: +91-8048602458
Address: 2804, First Floor, Opposite Fire Station Timber Market, 2nd Block, Sadar Bazar, Delhi -110006, India
4 Aditi Toys
Aditi Toys focuses on meeting the requirements of their clients within and outside India. They use their wealth of experience to come up with new product ideas that make them unique and stand out from their competition.
This is one of the best places to be if you're looking forward to doing business with a company that will work hard to deliver the best quality within the specified time frame. Aditi Toys is a certified toy manufacturer that keeps hygiene in mind before, during, and after production.
Website: http://www.adititoys.com
Email: info@adititoys.com
Phone: +91-9328533333
Address: Plot No. G 1869, Road No. L/I, Gate No. 3, Metoda GIDC, Rajkot, Gujarat 360021
5 Fun Zoo Toys
This is a family-owned toy company that specializes in the production and exportation of toys. The company's history can be traced as far back as 1979 before rebranding in 1992 and 2009.
Fun Zoo Toys aims to produce attractive and creative toys that are non-hazardous and non-toxic, complying with international standards. This isn't a difficult task since they live in a pollution-free area.  
They design stuffed toys of unique designs and colors that are appealing to children of all ages.
Website: https://funzootoys.com
Email: info@funzoogroup.com
Phone: (+91) 120-6857788
Address: 49, Ecotech-Xii, Greater Noida (West), District-Gautam Budh Nagar, Uttar Pradesh-201305 India
Related: Top 30 Toy Brands in the World
6 Acctu Toys
Although Acctu Toys was founded in 2002, the company officially started producing soft toys in 2005 after a long time of market survey and research. This is a certified toy company that is committed to designing toys that put smiles on the face of kids and improve their creativity while growing up.
They specialize in the manufacturing and exportation of soft toys, stuffed toys, and plush toys. They also provide a wide range of soft toys like the polar bear, bulldog, bunny, and other types used as car hangings. Their toys can be used as gift items for special events.
Website: http://www.acctutoys.com
Email: malay@heritagegroup.in
Phone: 033-24991234
Address: B-30 Katju Nagar, Ground Floor, Jadavpur, Kolkata, West Bengal 700032
7 Fun Skool (India)
Fun Skool is one of the leading toy manufacturers in India that has been pioneering the concept of safety and quality in toys. They have two large manufacturing facilities of 80,000 sq. ft. and 50,000 sq. ft. This makes them one of the toy companies with the largest production area in India.
Fun Skool has a license to manufacture popular toy brands like Tomy, Walt Disney, Dora and Ravensburger, and Engino for sale in India. This means that they've been certified as producers of high-quality toys that represent these companies.
Website: https://funskoolindia.com
Email: ho@funskool.co.in
Phone: +91-44-30262626
Address: Tarapore Towers, 6th Floor 826, Anna Salai, Chennai – 600 002 Tamil Nadu, India
8 Pals Plush
Pals Plush is a leading manufacturer that combines has established its presence in two production countries; China and India. For more than 15 years, the company has been combining intelligence from China with skilled labor from India.
They are committed to producing superior plush toys while keeping safety in mind. Their toys are soft and huggable, creating good companions for children as they grow older. This encourages them to play more and develop their social and emotional traits.
Website: http://palsplush.com
Email: info@palsplush.com
Phone: (91)8576305227
Address: 260 Alstonia Drive, Sector 33, Sri City Sez, Chittoor – Dist, Pin- 517 588, Andhra Pradesh, India
9 ToyZone
ToyZone has been around for over 20 years selling toys to different customers within India. The company officially started manufacturing toys in 2002. ToyZone has its manufacturing area situated close to Delhi. It is equipped with the latest technology needed to produce state of the art toys.
They manufacture toys that are of superior quality and offer them at competitive prices to customers in India and several other locations across the globe. The company also offers licensed international brands for sale.
Website: http://www.toyzone.in
Email: customercare@toyzone.in
Phone: (+91)-11-49080808
Address: Toyzone, Z-6, Rajouri Garden, Near Kukreja Hospital, New Delhi 110027, India
Related: Top 11Custom Toy Manufacturers in the World
10 Centy Toys
Centy Toys is a manufacturer of automobile miniature models with a strong presence in India since 1990. The company is the pioneer manufacturer of scale models of Indian vehicles. They adopt international standard methods to design attractive and appealing toys that are safe for children.
They have the vision to manufacture superior quality toys that will be available at competitive prices to clients within and outside India.
Their product categories include Indian iconic models, Indian toy trains, SUVs, and tractors.
Website: https://centytoys.com
Email: info@centytoys.com
Phone: +91-11-41421441
Address: Centy Toys, 9/52/4, Kirti Nagar, Industrial Area, New Delhi 110015
11 Jumboo
Jumboo was created out of the idea to give children what will keep them engaged and allow them to utilize their creative and imaginative minds. The company produces do-it-yourself toys from high-quality and durable paper.
Jumboo designs papers with folds and joints to allow children to mold them into different figures. The company keeps safety in mind by making the toys usable to kids without the need for scissors.
These toys are designed to sharpen the innovative and crafting skills of children of all age groups.
Website: http://www.jumboo.in
Email: support@jumboo.in
Phone: +919825027042
Address: B/42, Corporate House, SG Highway, Ahmedabad-380054
12 Dimpy Stuff
This is an award-winning Indian toy manufacturer. The company produced over 2000 custom toys for the Hindi movie titled Shivaay. It is licensed to produce plush toys by international brands like Marvel, Cartoon Network, Disney, Hello Kitty, and DC Comics.
Dimpy Stuff started as a passion in 1990 and grew to become a toy company that has bagged several awards over the years. Being licensed by brands allows them to manufacture plush action figures like Spiderman, Hulk, Captain America, and Superman.
Website: https://www.dimpytoys.com
Email: dimpytoys@gmail.com
Phone: +91 9811622356
Address: RZ 116-118/B Narsingh Garden Industrial Area, Khyala, New Delhi-110018 India
13 Natkhat
Natkhat has been serving local and global markets for over two decades. They specialize in the production of stuffed toys, cotton fabric toys, teddy bears, and stuffed animal toys. They have a large network of distributors within and outside India since they are manufacturers, suppliers, and exporters of stuffed toys.
In order to perform up to expectations and satisfy customers, they tasked themselves with some responsibilities including the production of high-quality products, timely delivery of orders, prompt services, and competitive prices.
Website: https://www.natkhattoys.com
Phone: +918068215069
Address: Plot No. 155 & 156, Toy City, Udyog Kendra, Greater Noida – 201306, Uttar Pradesh, India
Related: 10 Best Wholesale Toy Distributors in New York
14 Vishvakarma Amusement Games
This company is into the manufacturing and distribution of big realistic and engaging toys. Their major products are kiddy rides, amusement train, mechanical rides, and amusement rides.
They use the latest technology to design amusement toys that are safe to use and meet contemporary industry standards. Their toys are designed according to customers' specifications while keeping in mind important features like durability, weather resistance, beautiful pattern, high strength, and compact design.
Vishvakarma Amusement Games has been into the production of realistic toys since 1990.
Website: http://www.vamusementgames.com
Email: vishwakarmaamusement@gmail.com
Phone: +91 9537258198
Address: Plot No.B-3, Chehar Estate, Opp. Chehar Mata Temple B/H Meldi Estate Nr Indian Oil Petrol Pump, Near Gota Lake, Gota Ahmedabad, Gujarat 382481
15 Indian Model Makers
Indian Model Makers produces educational toys that greatly improve children's knowledge of science. They specialize in aero models, scientific models, launch vehicles and satellite models, and many more.
The company was founded in 1981 and has been successful in the Indian toy industry. Indian Model Makers has been associating with the Indian Space Research Organization (ISRO) to allow them to produce state of the art science toys that inculcate science in children.
Website: https://www.indianmodelmakers.com
Email: guptha@indianmodelmakers.com
Phone: 080 25210448
Address: B-2, 127/1, Basement Floor, Gem Wellington, New No. 127, Old Airport Road, Land Mark Next to HP Petrol Bunk, Bengaluru – 560017 Karnataka, India
Compare Toy Manufacturers & Stores