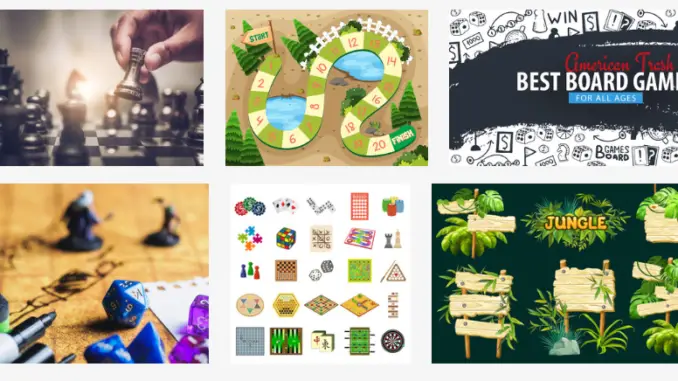 There's no doubt that board games are an entertaining way to pass the time, improve your relationship with your friends and family, and also develop faster reflexes and a higher IQ.
Not only are they fun and entertaining, but they are also a lucrative business opportunity that could fetch you an impressive ROI. Why?
According to research revealed by statista.com, the global market value of board games, alternatively known as tabletop games, was estimated to be around 7.2 billion US dollars in 2017.
This means that you missed out on a massive opportunity if you weren't a part of the toy boom around 2017.
However, there's still hope because the worldwide board game market is predicted to go over $12 billion US dollars by 2023 according to Statista.
So, if you've made up your mind to be a part of this growing goldmine of an industry, then you'd be happy to know that this article contains an essential ingredient to your success – suppliers.
Best Wholesale Board Games Suppliers
Below is a list of some of the top board game distributors to help you get started on your journey in the coming gold rush.
1. Southern Hobby
First on the list is Southern hobby; a wholesaler that has helped thousands of retailers take their toy selling business to a whole new level.
The website consists of an unimaginable list of board game categories from reputable manufacturers such as 9th Level Games, ALC Studios, Arcane Wonder, Bombyx, Final Frontier Games, Hasbro, R&R Games, and over a hundred others.
Its endless stock of board games categories such as RPG, sports, strategy, and children's board games are bound to leave you confused about what to order.
With five warehouses stationed all over the country, they offer swift delivery to major metropolitan cities east of the Mississippi River.
As for areas outside their route service, they offer same-day shipping via FedEx, UPS, or freight liner.
Website: https://www.southernhobby.com
Related: Where to Buy Ravensburger Puzzles
2. HS Boardgames
Up next on the list is HS Boardgames; a reputable wholesaler and manufacturer of high-quality board games for both large and small scale businesses worldwide.
The company consists of two factories that sit on 30,000 square meters of Chinese real-estate and is loaded with over 600 skilled workers to ensure that they fulfill the orders from their millions of customers around the world.
So, if you're up for some custom-made board games with innovative printing and packaging, then you should try out HS Boardgames.
Their services specifically provide the best custom-made board games with international grade materials and reliably swift delivery service.
Website: https://www.hsboardgames.com
3. Harrisons Direct
Harrisons Direct has been a reputable specialist in the wholesale of a wide range of products including confectionery, beauty, health, fashion, and toys since it was founded in 1919.
Amongst the list of entertainment products that they sell, you'll find that board games gallantly occupy a royal seat on the list.
They've got an impressive stock of games such as monopoly, cash flow, chess, checkers and a few media-themed games like Harry Potter, Igloo Mania, and Fortnight.
You're sure to get value for your money not only because they have over a century of business experience, but also because of the hardworking and dedicated staff members on their sales team.
It's also worth noting that they won the 2018 Ecommerce Business Award at the Red Rose Awards thanks to their hardworking staff.
Website: https://www.harrisonsdirect.co.uk
4. ACD Distributions
ACD Distribution has been a leading distributor in the toy and hobby gaming industry since 1993.
These guys have over 22,000 unique products stacked on their website with board games taking over 3,500 of that number.
ACD's reliability is unquestionable because they source their products from over 100 reliable manufacturers from all over the world.
Some of these manufacturers include 9th Level Games, Atlas Games, Catalyst Game Labs, Dice Hates Me, Fireside Games, and Akama Board Games.
To access the list of board games available on their platform, click "view our products" on the front page. You'll be greeted with a lengthy list of product categories with "board games" being second on the list. Click the link and make your pick.
Website: https://www.acdd.com
Related: Where to Buy Sensory Toys
5. Alliance
If you're somewhere in America and you ask someone for directions to a reliable game distributor, there's a 70% chance that you will hear "Alliance".
Alliance has been a primary source of game products to both e-commerce and brick and mortar stores for decades.
Their shelves feature a variety of games like board games, miniatures, card games, and role-playing games.
They're considered to be exclusive representatives of the top-selling board games in the whole of North America.
Alliance is also recognized as the leader in the game distribution industry with five warehouses across the country and over 250 vendors to provide a large variety of games to businesses around the world.
With warehouses stationed all over the country, Alliance is sure to ship your orders directly to your store very quickly and efficiently.
*Note: You'll need to login to their platform to view the list of products they have available.
Website: https://www.alliance-games.com
6. Asmodee
I wanted to make this post a list of 5 board game distributors but Asmodee is impossible to ignore, so I'll give them a spot on this list.
Asmodee is one of the UK and Europe leading distributors of hobby gaming products across a range of categories such as Board Games, Card Games, Collectable Card Games, Trading Card Games, Role-playing Games, Accessories, and more.
Amongst their products are a few notable board games like Dixit, ticket to ride, loony quest, concept, armada, star wars, and more.
They also took a step forward to ensure that their inventory contains an endless list of products by partnering with a few prominent publishers.
Some of these publishers include Fantasy Flight Games, Wizkids, Cool Mini or Not, Pokémon, Wizards of the Coast, Days of Wonder, Cryptozoic, AEG, and Z-Man.
There's no doubt that you'll enjoy filling your store with products off of Asmodee's shelves.
Website: www.asmodee.co.uk
Wrap Up
There are probably over 100,000 board game wholesalers in the world but the ones listed in this post actually dominate the market.
Feel free to check them out.
If you've, however, found a distributor and would like to place an order ASAP, I recommend you do a little research on them to be sure whether they're are legit or not.
The number of fraudsters on the internet has grown higher than in the previous decade. It'd be unfortunate if you were to fall victim to one of them.
I hope this post was useful.
Compare Toy Sellers & Brands