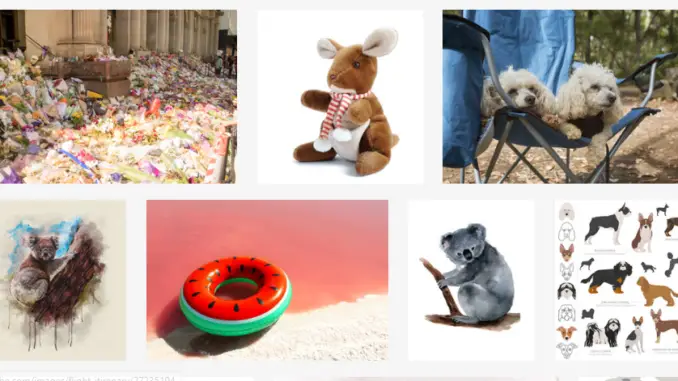 Are you looking for reliable toy wholesalers in Sydney? Here's a list that I've compiled to help you in your search.
There is no doubt that the toy industry is a lucrative one. This is mostly because there are millions of children worldwide who, at one point in their childhood, will want a toy.
Also, If you check Amazon and eBay for a record of their most sold items, you'll be surprised to see that among other noteworthy items, children's toys occupy a stable position on the list.
If you're determined to dive into this prosperous industry, here's a list of the best toy wholesalers in Sydney.
Top 7 Toy Wholesalers in Sydney
Below are the top companies that are worth giving consideration.
1. Wild Republic
First on the list is Wild Republic, a toy distribution company that focuses mainly on toys related to animals and dinosaurs
Wild Republic has had a long history of delightful and consistent service to customers around the world for almost 40 years with its extensive collection of nature-related toys and gift items.
Their inventory features a range of toys including stuffed animals, Audubon birds, bucket sets, dinosaurs and prehistoric creatures, Jumbo size toys, trucks, rubber ducks, and so on.
The company also offers worldwide delivery to different customers such as aquariums, museums, zoos, and retail stores.
Website: https://www.wildrepublic.com
Related: 10 Best Plush Toys Wholesale Suppliers in Australia
2. Hi-point Distributors
Hi-point Distributors is one of Sydney's most reliable direct importer and distributor of toys and gift items for three-year-olds and above.
Their product line includes toy categories such as balloons, cars, planes, boats, puzzles, novelties, fashion accessories, magnetic sculptures, kites, gliders, flying toys, water toys, stationeries, and loads more.
Fortunately for most business overseas, they distribute worldwide but only to wholesale or retail outlets (not individuals). In addition to their excellent customer service, Hi-point offers to replace your toys within seven days if they were delivered broken or with a few missing pieces.
Website: http://www.hi-point.com.au
3. Playsafe Kids
Another trustworthy wholesaler of toys in Sydney is Playsafe Kids, a distributor that understands the joy found in the laughter of children.
The brand claims to possess one of the most extensive toy stocks in Sydney and all of Australia because of the giant toy warehouse that enables it to offer an unlimited number of toys at wholesale to customers around the world.
This massive warehouse facility is the secret behind the company's ability to house a vast selection of children's toys including trampolines, baby toys, climb and saddle rides, puppets, puzzles, games, activity kits, murals, children's fitness equipment, building blocks, accessories, water pools, sandpits, push-along vehicles, educational toys, metal swings, and many more.
One added benefit you will get from playset is the peace of mind that the toys are safe to play with because they are in line with international standards and do not contain any harmful element.
Website: http://www.playsafekidstoys.com.au
4. RC Crew
RC Crew is a family-owned company that specializes in the business of remote control gadgets, toys, card games, and tabletop products.
Their passion for all things remote control drives them to fill their warehouse and showroom with RC gadgets ranging from RC helicopters to airplanes, race cars, and trucks. They also offer parts and accessories.
Most of their products come from reputable electronic toy brands such as Traxxas, HPI, Spectrum, JR, Team magic, Losi, Team Associated, Hanger 9, Xray, and tons more.
If you're looking to spice up your toy business with remote control cars, then I recommend you check out RC Crew.
They deliver to all major cities in Australia such as Melbourne, Perth, Brisbane, Adelaide, and Sydney.
Website: https://www.rccrewhobbies.com.au
Related: Top 6 Toy Wholesalers in Melbourne
5. Australian Toy Distributors (ATD)
For over 80 years, Australian Toy Distributors has worked hard to bring a range of different innovative products to Australia to expand the market and satisfy the growing demand from wholesalers and retailers.
They have successfully established themselves as a supplier of high-quality products at affordable prices. Some of their toys include role-play toys, wheel toys/vehicles, ride-on, wooden toys, outdoor toys, and a few others.
These products come from top international toy brands such as Hasbro, Britz N Pieces, V-Tech, Barbie, Tonka, Headstart, and a few others.
Australian Toy Distributors consistently maintains a wide selection by keeping in touch with new trends developing within the toy industry. This way, the company stays up-to-date on recent activities and fills its inventory with contemporary products.
Website: https://australiantoydistributors.com.au
6. All Brands Toys
Since it was founded over 30 years ago, All Brands Toys has remained a reliable toy importer/wholesaler that supplies to businesses and organizations in Australia and around the world.
The company has been at the forefront of supplying quality toys to Australian businesses and organizations such as pharmacies, schools, petrol stations, corporate Christmas clubs, toy stores, fundraising groups, pre-school, newsagents, and more.
All Brand Toys aims to be the best of the best, so they partnered with top international brands to supply their toys. Some of these brands include Catapiller, Barbie, Bosch, Xshot, Tonka, Intex, V-Tech, Hot Wheels, Mattel, Moose, Tony, Hasbro, Ty Beanies, Baby born, and a few others.
Orders are mainly processed through their website and shipped within seven days (varies by location) to countries across the globe.
 Website: https://allbrandstoys.com
7. New Dimension Oz
Last on this list is New Dimension Oz, which is one of the largest and oldest wholesale toy companies in Australia.
They've had over 20 years of experience distributing to a variety of Australian businesses such as toy stores, gift stores, pharmacies, newsagents, bookstores, departmental stores, museums, science centers, and sporting goods stores.
Their inventory features a range of toys and gift items form reputable brands like Battat, Toysmith, Tobar, Dolls world, Kandy toys, Tesco, and Apli Kids.
Also, New Dimension Oz offers a range of exciting children's items including general toys, puzzles, educational products, retro toys, dolls, early learning products, outdoor toys, craft, novelties, and more.
So far, the company has been successful at fulfilling its mission over the past few years, which is to deliver high-quality products at a reasonable price for customers to make a hefty margin while reselling it.
Website: https://newdimensionoz.com.au
Wrap Up
This article aims to help you in your search for a reliable wholesaler located in Sydney by giving you a comprehensive list of some of the top suppliers in the city.
Keep in mind that every business listed here is more than capable of satisfying your needs – as long as it is in their line of business.
Try them out and see what I mean.
Compare Toy Sellers & Brands