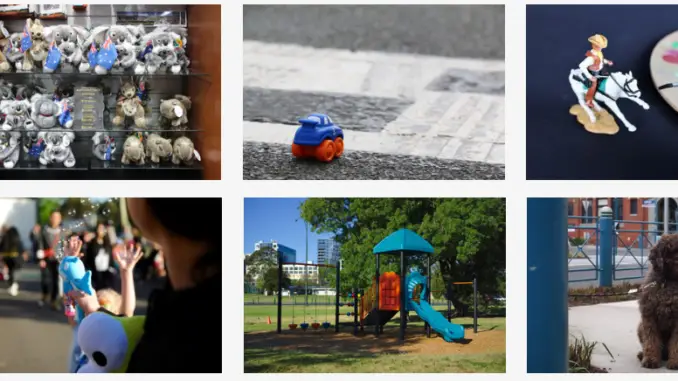 Are you looking for toy wholesalers in Melbourne but are having a hard time locating suppliers in your city? This article is here to make your search easier.
No doubt running a retail business is not an easy task. You'll need to worry about your store (brick and mortar or e-commerce), your niche, suppliers of the products in that niche, and your customers.
I've decided to help you lighten the burden by providing you with a comprehensive list of some of the top toy wholesalers in Melbourne, Australia.
Top 6 Toy Wholesalers in Melbourne
There will be a link to each company's website to make it easier for you to contact them.
1. Selectatoy
Selectatoy is an expert in the supply of children's toys to a variety of businesses/organizations including corporate businesses, schools, social clubs, and community groups.
They have an endless stock of toys and gift items from some of the world's most reputable brands including Star Wars, Disney, Marvel, Moose, Lego, Tomy, Nerf, Tonka, and John Deere.
The company is always in touch with the market to ensure that it consistently has the latest stock of toys on its shelf and also maintains an affordable range of quality branded products. This constant inventory update will give you a variety of options to pick and add to your collection.
It's the one-stop-shop for staying up-to-date with the toy industry.
*Note: Selectatoy does not display its product lines on its website for some reason. So you'll have to put a call/email across to the respective team for more information.
Website: https://www.selectatoy.com.au
Related: 5 Best Toy Manufacturers in Australia
2. Divisible By Zero
Divisible By Zero aka DBZ is another noteworthy wholesaler in Melbourne that puts a lot of effort into being the best.
Their website displays an almost endless list of toys and gift items from over a dozen suppliers; they include Active People, Sense, Riverdale, Creative Edu. Aids, The Little architect, Happy NV, Banter, Faro Toys, Hybo, PlayMe, Taula, IQ Ideas,  Painless Place,  Recent Toys, Prodijeux, Mehano, Bioviva Sarl, Bitand, and World Alive.
Upon visiting the website, you'll be greeted with a vast number of toys to choose from. You can also use the search bar at the top right corner of the site to navigate through their product list.
However, if you can't find your desired item, you can always give the sales team a friendly call to see if they have what you need in stock.
Website: http://www.dbzonline.com.au
3. Zimbler
Zimbler Pty Ltd is a family-owned company that has been an industry leader in the business of importing and trading since 1929. The enterprise excelled in its craft for over 30 years then eventually expanded into toys and hobbies after the founder's son took over the company.
Since then, Zimbler has been Australia's agent for high-quality toys products from brands like woodland Scenic, Carrera, Bachmann, Maisto, and others.
Zimbler is currently known as a wholesaler of high-quality toys and items, and a company that knows how to keep up with industry trends.
They have adapted to the market and now stock their shelves with products from industry leaders like Bayer, Spielwaren, Carrera, Maisto, Disney, power rangers, Burago, Fisher-Price, Gigs Pet AR, Jouets, and a few others.
Although the company's first business was in the importation of items and materials, they now focus their efforts on toys and hobby items and have been a member of the Australian Toy Association for 25 years.
Website: https://zimbler.com.au
4. Toyslink
Just like most toy Wholesalers on this list, Toyslink Pty Ltd is one of Australia's top suppliers of gift items and wooden toys.
They've had a good business reputation with both small and medium-sized enterprises across Australia, and have traded quality items with unique designs for over 20 years.
Although Toyslink specializes majorly in wooden toys, the company supplies a variety of other items including children's room decoration, station, sports toys, music toys, educational toys, kids accessories, tiny toys, dollhouses, and furniture.
 The products are no doubt colorful, cute, and shiny, and will appeal to kids of different ages and sizes.
One advantage of doing business with Toyslink is that their toys comply with several toy safety standards. This means that the products are made of high-quality materials and are non-toxic (even if ingested by accident).
Website: https://www.toyslink.com.au
Related: 10 Best Plush Toys Wholesale Suppliers in Australia
5. Ace Toys
Ace Toys is another credible Australian Wholesaler with an up-to-date line of attractive children's toys from reputable companies in Europe, Asia, and a few from Australia.
The company offers over a dozen categories of products to choose from — some of which are toys for babies, boys, girls, outdoor usage, sunny environments, and pools.
Ace toys operate a B2B system; this means that you'll have to be an already incorporated business before they can sell directly to you.
Feel free to visit their website to view the long list of toy options. Keep in mind that you'll have to create an account with them to see their competitive prices or even place an order.
Website: http://www.acetoys.com.au
6. DMT Wholesale
So far, I've reviewed a few reputable companies that deal majorly in non-electric toy products. The next on this list is a leader in the business of RC toys.
DMT is one of Australia's leading wholesaler and importer of electronic toy products. Unlike most of the businesses on this list, DMT specializes in the sales of quality remote control toys and gadgets.
They import and distribute a range of products such as radio-controlled drones, cars, boats, trucks, and ride-on toys (two-seaters).
DMT has been in business for over a decade and has successfully secured a reputation as a reliable supplier of remote control toys in the minds of small and large businesses across Australia.
Website: https://www.dmttoywholesale.com.au
Wrap Up
This brief list of some of the best toy wholesalers in Melbourne is sure to guide you in your search for a credible supplier.
Feel free to browse through the various websites or call/email the company's sales team to learn more about their activities.
Compare Toy Sellers & Brands