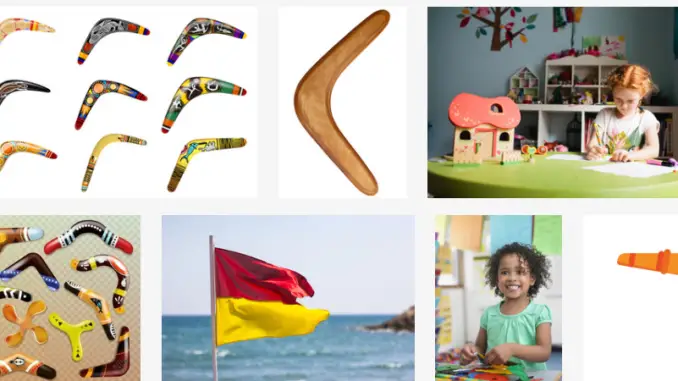 In today's world, there are a plethora of lucrative business opportunities available to choose from, and one of the most significant is buying children's toys in wholesale and trading for a profit.
This is because toys are a vital part of a child's development process, not only are they fun to play with, but they are also great for improving a child's IQ and creativity.
Plus they're a perfect way for parents to kindle joy in their children by offering them as a gift during the holidays or on their birthday.
Since you've decided to read this post, I'm going to assume that you're interested in becoming a businessman in the toy industry, and are on the lookout for a reliable supplier.
Fortunately, I've compiled this article to help you do just that.
Let's begin!
Top 7 Wholesale Toys Suppliers in Australia
This list contains some of the top Australian toy distributors in the whole of Australia that offers top-notch service to both local and international customers.
1. Bocchetta Plush Toys
First on this list is Bocchetta plush toys; one of Australia's most excellent dealers in everything soft and fluffy.
The company is family-owned and has consistently provided its clients with top-notch plush toys at affordable wholesale prices for more than 70 years.
What sets Bocchetta above most Toy Wholesalers in the Australian market, is the fact that they manufacture their own gorgeous line of child-friendly plush toys and distribute them to both Wholesalers and retail outlets across Australia.
They have been a dependable business for over half a century, and I do not doubt that you will enjoy stocking your shelves with products off their warehouse.
Website: https://bocchettaplushtoys.com
Related: 10 Best Plush Toys Wholesale Suppliers in Australia
2.  Hasbro Australia Limited
Hasbro Australia Limited is another Australian wholesaler that also manufactures its products just like Bocchetta.
The company is a subsidiary of Hasbro Inc, an international toymaker, with a total asset worth over $5. 2 billion dollars and an annual revenue of over $5.12 billion (2018).
Hasbro has unfailingly offered impeccable wholesale service to businesses around the world for almost a century (1923).
Their product line features a range of popular items including game boards and action figures such as Transformers, Power Rangers, FurReal Friends, G.i Joe, My Little Pony, Twister, Micronauts, Hanazuki, Marvel characters, and GoBots.
No matter who your target audience is, Hasbro has a range of products on its shelf to satisfy their needs.
Website: www.hasbrotoys.com
3. Stufflers
If there were a list of "the top 100 toy Wholesalers in the world", Stufflers would no doubt occupy a gallant position amongst the various suppliers.
It is an Australian-owned manufacturing company in the toy industry that has an unshakable reputation of producing some of the most beautifully designed gift items for children of all ages.
If you're in search of the perfect place to acquire some of the world's most innovative toys for your business, charity, or kids, you'll not be disappointed when you visit their site.
Website: www.stufflers.com
4. Moose Toys
Moose Creative Management Pty Ltd, also known as Moose Toys, is an Australian toy manufacturing company that has been in existence since 1985 which was the early stage of the Australian Toy industry.
The company primarily manufactures and distributes its own line of toys to over 85 counties around the world. It's annual revenue skyrocketed from a mere $10 million worldwide to over $900 million in the space of a few years.
Some of their most popular products include Shopkins, Despicable me characters, Betty Spaghetty, Mighty Beans, Quixels, and Trash Pack.
The company's reputation has undoubtedly gone beyond the Australian borders. If you have an eye set out for only quality toys, then I suggest you take a look at Moose toy's award-winning products.
Website: www.moosetoys.com
Related: Best Toy Manufacturers in Australia
5. Toyslink
Toyslink Pty Ltd is an Australian toy distributor that specializes majorly on the sales of toys made out of wood.
For over 20 years, this company has supplied high-quality products with a unique design to both small and large corporations in Australia and around the world.
Besides their primary product which is wooden toys, Toyslink also offers a range of other products including children's dollhouses, toy furniture, educational toys, sports toys, toy accessories, music toys, and more.
Their products all come with a unique and cute design that will no doubt leave your customers confused about which item to buy.
In addition to their excellent customer service and delivery time, Toyslink assured its customers that all their toys are in line with a plethora of international toy safety standards.
Meaning that Your purchases will be free from any harmful element or chemical property that might be fatal to children if touched or swallowed.
Website: https://www.toyslink.com.au
6. Australian Toy Distributors (ATD)
For more than 80 years, Australian Toy Distributors have successfully imported a wide variety of innovative products from countries around the world to wholesalers and retail outlets across Australia.
The company remains an unshakable behemoth in the Australian Toy market with high-quality products categorized into outdoor toys, ride-on, role-play toys, wooden toys, wheel toys/vehicles, and lots more.
Australian Toy Distributors sources its toys from reputable foreign companies including Headstart, Tonka, Barbie, V-Tech, Britz N Pieces, Hasbro, and a few other significant brands.
One reason why Australian Toy Distributors stood the test of time, unlike its competitors during the early periods, is because they kept in touch with industry News and acted quickly whenever there was a new trending toy.
Website: https://australiantoydistributors.com.au
7. New Dimension
Last but not least is New Dimension Oz, one of Australia's largest Wholesalers of quality toy products since the late 90s.
For over 20 years, the company has successfully delivered a number of products to businesses in Australia and around the world such as departmental stores, bookshops, science centers, newsagents, pharmacies, sporting goods stores, and many more.
As expected of a company of this size, they source their toys from a variety of local and international manufacturers including Dolls world, Tobar, Battat, Tesco, Toysmith, and Apli Kids.
Upon visiting their site, you'll notice that it is stocked with a wide range of toy categories which include Craft, Early learning products, Novelties, dolls, retro toys, general toys, educational products, puzzles, and more.
If there is a particular toy category or type that you might have in mind, there is a high possibility that New Dimension Oz will have it on its shelf.
Website: https://newdimensionoz.com.au
Final Words
So that's a Wrap! Now that you've read this list about the top toy distributors in Australia, you're more equipped to continue your entrepreneurial journey than you were when you began reading.
Although the information on each wholesaler listed here is legit, I recommend you do your research on the supplier you choose to patronize.
This research will make working together easy for both of you because you now know what to expect.
Compare Toy Distributors