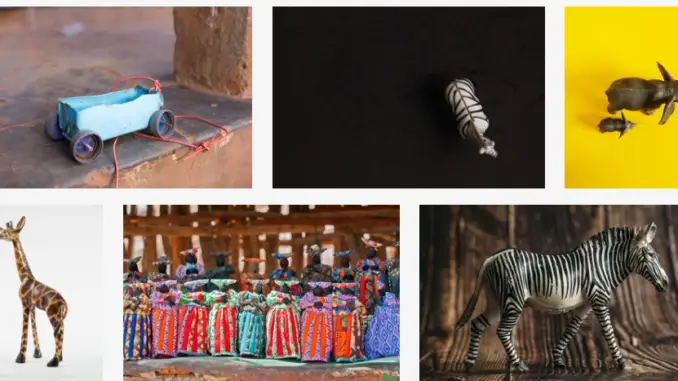 Toys are a great tool that kids can use to have fun and develop their intellectual and creative skills.
Wholesale buyers of toys are often on the lookout for the best manufacturers.
I understand everyone wants quality toys that shine in all aspects of aesthetics and durability, and that's why I've made a detailed list of the best toy manufacturers in South Africa.
Keep reading to see the names.
Best Toy Manufacturers in South Africa
Below is a list of well-researched South African toy manufacturers who make top-notch toys targeted at children of various ages.
1 Laceys
Laceys has been in the toy market for over 20 years. They're a licensed company that makes toys specifically for kids. The company understands that safety and quality should never be taken with leniency when it involves kids' products. This is why their products are recurrently checked by the right authorities to ensure that they carry out the best practices in producing toys for kids.
Their toys are cherished and are in high demand in other African countries like Nigeria, Kenya, and Ghana. This multitude in demand infers just how good their toys are.
Website: https://www.laceys.co.za
Related: Best Custom Toy Manufacturers in the World
2 Jumping Castle
Jumping Castle makes great toys that allow kids to have loads of fun. Their production is more narrowed to making inflatable balloon slides, castles, and hoop and bouncers. Their inflatable castles are double-stitched and they come with protections, which greatly reduce the chances of the inflated balloons getting burst.
Children catch fun sliding and gliding with these balloons. They come in different sizes and shapes ranging from ship to vehicle and mountain shapes. It is worth noting that Jumping Castle doesn't offer rental services of any sort; the inflatable balloons and mattress are solely for purchase. They may, however, recommend their customers for rental services on demand.
Website: http://www.jumpingcastlesa.co.za
3 Educo
Educo is a company based in Cape Town and specializes in making educational toys. They've been in the business for over 45 years and their products have transformed the lives of so many children.
Their educational toys offer the best solution to kids who have difficulties with learning in school. Their toys and gadgets offer a new approach to the teaching of arithmetic, vocabulary, and color recognition. This genre of toys is crucial to helping kids with their education whilst having fun.
Website: https://www.educo.co.za
4 Kings Wooden Toys
Kings Wooden Toys interestingly specializes in making wooden toys for kids. This is great for parents who want to try out wooden toys for their kids. The toys are known to be stronger and longer-lasting than plastic toys. That is why Kings Wooden Toys ensures that the toys are made of hardwood that is not edible for wood-eating insects.
Although this is a small company, their products are of top quality. They take orders from customers who want custom designs of wooden toys that are not in their catalog.
The company is situated in Pietermaritzburg and have reliable courier services to deliver orders to customers within and outside the city.
Website: http://www.kingswoodentoys.co.za
5 Baby Cuddles
Baby Cuddles has distinction in making toys and dolls for infants; their toys are especially for infants. Putting infants into consideration, their toys are made of soft fabrics that fit well in the hands of toddlers.
The toys are handmade and are not rough-edged, so toddlers are safe when they ruffle the toys or press them against their faces and bodies. They won't be hurt in any way at all. The amusing designs of the toys will put a smile on any baby's face. How perfect they are for infants!
Website: https://www.babycuddles.net.za      
Related: 30 Best Toy Brands Worldwide         
6 Grow Baby
Grow Baby is another toy company that specializes in making toys for infants. They make their toys out of fine imported birchwood known for its ruggedness.
The various designs of their toys are a brainwork of a team of mums who, out of their experience with kids, constituted these toys having studied the learning and behavioral patterns of infants carefully.
Infants easily fall in love with the toys and are eager to play with them. This helps to develop them in many key areas of life. Grow Baby's toys are a great recommendation for mums who are nursing infants or teachers who handle kids in nursery classes.
Website: https://www.grow-baby.co.za
7 Wezandlas
The design of their toys is inspired by the African culture and environment. Kids can learn about their culture when the stories each of Wezandlas' toys portrays are being told to them.
Moving to the quality aspect, Wezandlas' toys are made from fine soft fabrics. They don't wear out easily and kids can play with them for a long time. In addition to manufacturing toys, Wezamdla also manufactures wooden children-friendly sculptures and decors that are African inspired.
Kids can hang the sculptures in their rooms and link the stories each one tells to another, thereby making them more adept with their origins. They also manufacture African inspired jewelry for kids.
Children will learn a lot about customs and traditions with Wezandlas' products.
Website: https://www.wezandla.co.za
Conclusion
When looking to buy or sell toys, it's always important to be on the lookout for the best ones that will help kids develop educationally, and at the same time grow their creative skills.
The manufacturers listed above have the best toys across different categories. Going through their respective sites to see what each one offers will help you in making the right decision of the company to have a deal with.
Compare Toy Manufacturers