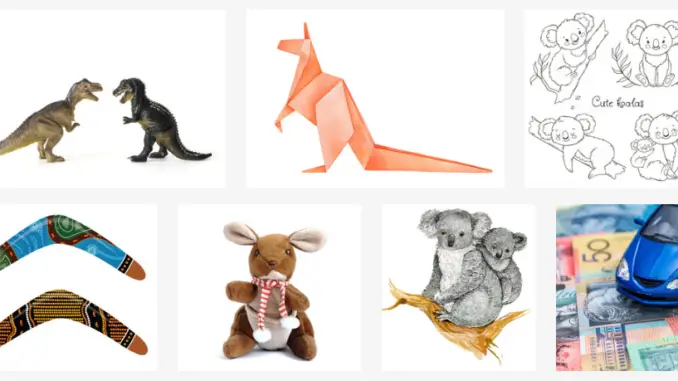 Over the last two decades, toy manufacturing in Australia has risen higher thanks to the improvement in technology.
The rise of new companies in this sector has also birthed a healthy competition in the Australian toy industry with several companies coming up with classic designs to outshine others.
Unlike the few toy designs we had while growing up, there are several of them available today for parents to choose from. With so many companies coming up with great ideas, there'll be a lot of progress in this sector.
If you're searching for the best toy manufacturers in Australia, you'd find them right here in this article.
I've reviewed the top Australian toy designers that are making headlines in the Australian toy market based on the design, durability, and affordability of their products.
As a dealer on baby products, organization, or institution looking to get toys in bulk, you'll find this list of the best Australian toymakers very useful.
Top 5 Toy Manufacturers in Australian
The following companies are highly rated when it comes to the production of quality toys in Australia. Check them out.
1 Moose Toys
Moose Toys also referred to as "Moose Enterprises" or "Moose Creative Management Pty Ltd," is an Australian toy manufacturing company. It was founded in 1985 when there were just a few toy producing companies in existence in the country.
The company designs, develops, and distributes its toys. With the efforts of its management, staff, and numerous partners all over the world, the award-winning company has been able to have its goods on sale in over 85 countries across the world.
From a company of $10 million revenue per annum, it became a $900 million per annum company in just a few years. Moose Toys is presently one of the largest toy producers in Australia and the United States.
The company might be owned and operated by Aussies but their impact has gone beyond the Australian borders. If you are searching for the top toymakers in the country, consider checking out this particular company.
Some of their products are Betty Spaghetty, Shopkins, Pikmi Pops, Mineez Despicable Me, Quixels, Trash Pack, and Mighty Beans.
Website www.moosetoys.com
Address: 29 Grange Rd, Cheltenham VIC 3192, Australia
Phone Line: +61395797377
Related: List of 30 Best Toy Brands in the World
2 Hasbro Australia Limited
Hasbro Australia Limited is a subsidiary of Hasbro Inc, one of the largest and most reputable toymakers in the world. The company's total asset is worth over $5.26 billion. In 2018, the company generated over $5.12 billion in revenue from their numerous products.
Hasbro Inc has been in existence since 1923 and is a major player in the production of Toys, Board games, Puzzles, and so on. Among their numerous products are Power Rangers, Transformers, My Little Pony, G.I. Joe, Micronauts, Twister, M.A.S.K, Action Man, FurReal Friends, Hanazuki, GoBots, and Marvel Legends.
The company is known to manufacture toys for kids of all ages.
Website: www.hasbrotoys.com
Address: Hasbro Australia, Level 4, 67-71 Eping Rd, Macquire Park NSW2113, Australia.
Phone Line: +1300134272
3 Colorific Toys
Colorific Toys is one of the oldest toy manufacturing companies in Australia. They have won numerous awards for their creativity and excellence in making top quality toys.
The company was founded over 25 years ago and has continued to remain relevant since then. Being one of the oldest and most popular toy manufacturing companies in Australia, it is no surprise that their products are a major part of Australian childhood.
Like the name sounds, Colorific has been making colorful toys that are loved by kids of all ages. You can check out some of their products on different online shopping malls or visit their official website. The company is proudly Australian-owned and managed.
Website www.colorific.com.au
Address: 3 Chiefly Dr, Moorabbin Airport VIC 3194, Australia
Phone Line: +61395426666
Related: Best Custom Toys Manufacturers
4 Greengrub Wooden Toys Australia
This company specializes in the manufacturing of educational toys to help kids learn faster. They produce activity toys and games, jigsaw puzzles, and handmade wooden toys.
While several other companies focus on making toys for entertainment purposes, Greengrub has gone ahead to carve out a niche for itself. Their toys, which are made using wooden materials, are a beauty to behold. Little wonder they are loved by kids.
According to their mission statement, they're driven by a passion to awaken children's sense of wonder, encourage them to continue exploring, and enrich their imagination.
Greengrub is always working on new toy designs, some of which you can only find on their official website.
Website: www.greengrubtoys.com.au
Address: Rochdale South, Queensland, Australia
Phone Line: +61490319820
5 Stufflers
Stufflers is an Australian-owned toy manufacturing company. They are mainly known for making beautiful toy bears that are loved by kids everywhere.
If you are searching for a perfect gift to buy for kids in bulk, you'll definitely find something good on the company's website.
Website: www.stufflers.com
Address: 10/477 Tufnell Rd Banyo QLD 4014, Australia
Phone Line: +611800788335
Wrap Up
These are some of the best toy manufacturers in Australia. While some are primarily into the production of toys for entertainment purposes, others focus only on the production of educational toys to help kids in their learning.
This list features all various manufacturers from producers of wooden toys to those of plastic toys.
I hope you find this article useful.
Compare Toy Manufacturers