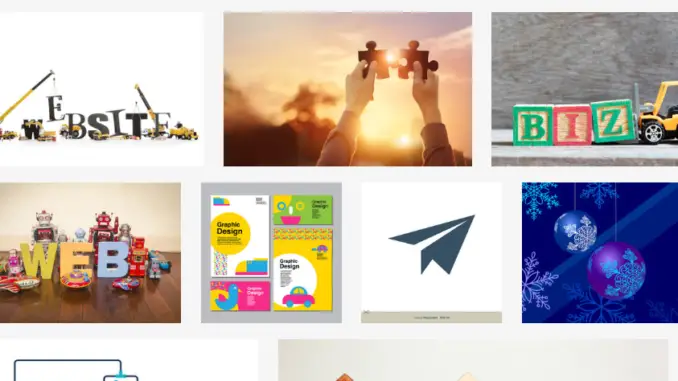 Toys have always been a wonderful way for children to improve their imagination and create a world of their own where anything is possible. And a good example of this kind of toy is farm toys.
It's truly a thing of joy to watch your kids become "old McDonalds" and go on to monopolize their virtual county with the tiny 5-star barn that they built in your living room.
I've decided to spread that joy to you by compiling some of the best farm toy websites on the internet, with more varieties and inventory than your local farm toy store.
Let's get started.
Best Farm Toys Websites
The following are the best farm toys websites.
1. Amazon
It shouldn't be surprising that Amazon is featured on this list. They're no doubt the largest e-commerce store in the world. And even though they're retailers of a plethora of items, they still have a heap load of farm toys in stock for us to choose from.
To access their inventory of farm toys, simply login (or create an account), locate the search bar at the top of their website, type in "farm toys" or any keyword you might prefer, and scroll through the endless list of items until you find the one that piques your interest.
Website: https://www.amazon.com
Related: 7 Best Toy Tractors Stores to Buy From
2. Outback Toy Stores
Outback Toy Stores is one of the most reliable farm toy vendors in the United States. With a warehouse that sits on 6000 square feet, it is a popular destination for tourists visiting historic Lititz, PA, USA.
Their large warehouse allows their website to feature a ton of toys including construction toys, pedal and ride-on toys, farm implements, and animal toys. In fact, you may find it difficult to decide on which toy to order once you've begun to explore the site.
You can order from this site using MasterCard, Discover, or PayPal.
Website: https://www.outbacktoystore.com
3. Farm Toys for Kids and Fun
Farm Toys for Kids and Fun is an Amazon affiliate site that's solely dedicated to helping parents to choose the most suitable farm toys for their kids and toddlers.
Unlike Outback Toy Stores, they don't have toys stored in a warehouse. Rather, they provide honest reviews on some of the most entertaining farm toys on Amazon and provide a link to the products.
Although it's almost the same as shopping directly from Amazon, they take away the stress and uncertainty associated with choosing from a vast amount of options and give the best product based on purchases and reviews from previous customers.
Website: http://farmtoysforkidsandfun.com
4. Action Toys
Action Toys is a family-owned toy store that has been operational since the mid-1980s.
Their website is an extension of their store, which is stocked with farm toy tractors and other farm-related collectibles. Although they started off with just a few items on the shelf, they now boast of a collection of almost 4000 different farm and construction toys, most of which you can find on display in their store and website.
You can place an order on the site using MasterCard, Visa, Discover, or American Express.
Website: https://actionfarmtoys.com
5. Dalton's Farm Toys
If you have a particular farm toy in mind but can't seem to find it anywhere, there's a very high probability that Dalton's Farm Toys will have it in stock.
Their website features an endless list of farm toys and accessories that will leave you stunned. They've got tractors, miniature farm animals, bulldozers, trucks, trees, tiny crop duster airplanes, and so on.
You can browse through the website via the search bar or the categories listed on the menu bar. The products are categorized according to scale, brand name, type, drivetrain, equipment type, series, manufacturer, and lots more.
They're definitely a reliable source for all farm toys and products.
Website: https://daltonsfarmtoys.com
Related: Best Farm Toys Stores in the World
7. Kinder Farm Toys
Unlike some online retailers that sell only for the profit, Kinder Farm Toys sell for the sake of the happiness that the toys bring to families.
According to their executive, they value family and community and strive to enrich both by providing value, quality, and lasting memories to all who enjoy their toys.
They offer a vast inventory of high-quality products from some of the most reliable brands including John Deere, Ford,  Minneapolis-Moline, and Allis-Chalmers.
So, if your plan was simply to get a fun toy for your toddler, their eye-catching inventory will most likely compel you to get something for the entire family.
Website: http://www.kinderfarmtoys.com
8. Ag Farm Toys
Ag Farm Toys is a toy company located in Clermont, Iowa, and boasts to be one of the largest dealers in die-cast toys in the United States, with over 10 years of business experience.
Although they're a family-owned business with a few employees, they've managed to stack a variety of 3000 toys in their store and website.
The inventory includes pedal tractors, farm implements, farm buildings, and animals from popular brands like John Deere, Case IH, Farmall, AGCO, CAT, Ford New Holland, and Oliver.
Keep in mind that they've also made it their mission to constantly update their inventory every week in order to keep up with the growing number of demands from their loyal customers.
Website: https://www.agfarmtoys.com
9. Tinney's Toys
Tinney's Toys prides itself on being a one-stop website for children's toys. Their site features farm toys of various types as well as outdoor toys, children's farm clothing, and remote control toys.
After years of constant service, they were able to pinpoint some of the best farm toy products and brands to provide the ultimate buying experience for customers.
Tinney's Toys has its store on a 3000 square foot real estate located on the outskirt of Letterkenny, Co Donegal, Ireland and has a website that takes away the inconvenience associated with buying from a brick and mortar store.
One cool thing about them is their easy payment option, which includes budget plans where you can pay regularly and spread the cost of payment.
Website: https://www.tinneystoys.com
10. DHgate
DHgate is one of China's leading B2B e-commerce sites and renders its services to more than 3 million buyers from over 230 countries.
With more than 20 million product listings and 650,000 dedicated China-based suppliers, it is expected of DHgate to have a range of products, one of which is children's farm toys.
You can easily access this category via the search bar by typing in "farm toys" or any other keyword in mind. And explore their vast collections of entertaining farm toys.
Website: https://dhgate.com
Final Words
Even with the advent of smartphones, toys are still a wonderful way for parents and children to have some rare family time together. And that's a feat a modern smartphone cannot achieve.
Check Out Similar Websites