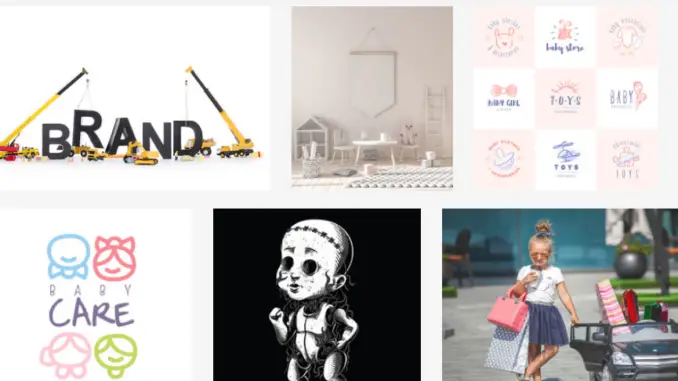 Play is a very important aspect of growth in children.
They learn a lot when they play with toys that develop their power of imagination and creativity.
Toys give them a picture of the future and help them grow the determination of being successful. And toys are available in different types, sizes, models, and brands.
Some are small and can be held in the hand while some are big and can be ridden. Some are educational toys while some are construction toys.  
This toy brands list consists of famous toymakers across the globe.
Top 30 Toys Brands List
This list enumerates the top 30 brands of toys in the world. The brands produce toys for different categories of children including toddlers, preschool kids, grade school kids, and adults.
1 Lego
Lego is one of the most popular toy brands in the world. It's a Danish family-owned company that was founded in 1932. The headquarters is in Denmark but have offices in several countries including the US, UK, and Japan.
Lego manufactures interlocking bricks that enhance the building skills of children. The company has the vision to develop children into great builders of tomorrow by producing creative learning and play toys.
They produce high-quality toys that pass through extreme durability test to make sure that they attain the expected quality and safety standards. Lego bricks help children to employ logic when combining and forming structured systems. This speeds up learning while playing.
2 Bandai Namco
This company started out as Bandai Namco Games, a game company, but later became Bandai Namco Entertainment in 2015 when they expanded their business to other aspects of entertainment. Their headquarters is based in France but they distribute their video games and other entertainment products to the Middle East, Africa, Asia Pacific, and Europe.
Bandai Namco Entertainment is responsible for popular and interesting games like Dark Pictures, Little Nightmares, Pac-man, Tekken, Twin Mirror, and Soulcalibur.
They adopted the slogan "More fun for everyone" as their motto because they aim to make people happier by introducing fun into their daily experience.
3 Fisher-Price
Fisher-Price is a popular toy manufacturer widely known for the production of educational toys. It's an American company founded in 1930 and based in New York, USA. They produce toys that appeal to the imaginations of children and nurture their unique nature.
The company manufactures toys for different age categories some of which include 0 to 6 months, 6 to 9 months, 9 to 12 months, and 12 months and above. Categorizing the ages this way enables children to learn faster according to their age and understanding.
They put in a lot of work to research and know what toys are right for a child. They take advantage of their onsite play lab where thousands of children play annually to test thousands of toy ideas. This way, the designers are able to learn from how they learn.  
4 Barbie
The whole idea behind Barbie is to inspire girls to dream big and become whatever they want to be in life. Barbie is a fashion doll that was first created in 1959. The credit of the creation is given to a businesswoman, Ruth Handler, who got the inspiration from a German doll named Bild Lilli.
The founder is both a businesswoman and a mom who seeks to inspire girls to explore their potentials and prepare for a great future.
The Barbie doll has seen a lot of innovations and developments for more than 6 decades since it was created. From president to astronaut, zoologist, and princess, Barbie has over 200 careers under her belt.
5 Nerf
Nerf is known for the production of toy weaponry. They produce dart guns (blasters) with ammunition made from Nerf foam. The company adopted the slogan "It's Nerf or Nothin" since the 90s and has maintained it to date.
Some of the products they produce include Mega Bulldog (Nerf Accustrike), Shadow (Nerf Modulus), Hypnos (Nerf Rival), Nailbiter (Nerf Zombie Strike), and Elite Rukkus (Nerf N-strike). The company often advise that you don't modify any Nerf blasters or their other products for safety reasons.
Related: List of Britain's Farm Toys Collectors
6 Hasbro
Hasbro is an award-winning toy brand with global recognition. It's a play and entertainment company with a gigantic portfolio including over 1500 brands. The company has an interesting history; it primarily became a toy company in 1942 by producing modeling clay and doctor and nurse kits.
It is interesting to know that this award-winning toy company founded by three brothers (Herman, Hillel, and Henry Hassenfeld) was originally into textile business before 1942. Hasbro has acquired the trademark and products of several toy companies.
7 Hot Wheels
Hot Wheels is a toy brand specializing in toy cars. They major in the manufacturing of die-cast models and have gotten licenses from several automobile companies to produce scale models of their cars. The company originally makes toys for kids but adults have also adopted the toys. Knowing this, the company decided to create a limited edition targeted at adult collectors.
Their cars are produced for different age categories including 3-5 years, 6-7 years, and 8 years and above.
In 2008, Hot Wheels designed a diamond-studded model to celebrate their 40th anniversary. This model had 2700 chips and was worth $140,000.
8 My Little Pony
My Little Pony toys were first produced in 1981 but have been redesigned and redeveloped to meet the modern market demand. The toys were originally targeted at little girls but have begun to attract the interest of older girls.
The toy line was discontinued at some point in 1999; it was later revived and relaunched after some years. The company saw a spike in sales this time with over 100 million units purchased globally.
At some point, this toy drew the attention of adult collectors, which came as a great surprise to the company itself. This resulted in an assurance by the company to manufacture collectors' edition when updating the toy line.
9 Mattel
This is a globally recognized toy company that was established in 1945. Their headquarters is in the USA and they have offices in over 40 countries. Mattel Inc. produces several brands and offers products for sale in over 150 countries across the globe.
Their range of toys aids learning and development in children through creative play. They aim to shape a brighter tomorrow for children by inspiring wonder in them.
Mattel has seen tremendous growth since its creation; it is officially one of the largest toy manufacturers in the world and was listed on the Fortune 500 list in 2014.
10 Mobile Suit Gundam
The Mobile Suit Gundam brand started producing the Gundan models in Japan in the 80s. They soon became very popular in the country and some other Asian countries. The popularity of the toy model spread to Europe and North America in the 90s.
The toys depict the characters of Gundam 0079, a televised anime series that features vehicles and robots. The Gundam plastic models have become a preferred choice among anime lovers. As of 2002, over 200 million units of the toy had been sold. The total sales increased to over 450 million units in 2015.
Related: Top 10 Farm Toys Stores to Buy From
11 Play-Doh
Play-Doh toys are educational toys that seek to enhance the productivity of children. They are designed for art and craft projects. With these toys, children can sculpt anything ranging from Turkey to Dolphin, Earth Worm, Astronaut, Rose Bouquet, Rainbow Dash, and many more.
The manufacturers make this fun and interesting by providing how-to videos that practically show how to sculpt any of your favorite figures.
To make things even more interesting, mobile applications have been designed to synchronize Play-Doh creation such that the creation will "come to life" on the mobile screen.
12 Playskool
This is another educational toy brand that is based in the USA. The toys depict characters from several movies including Star Wars and various Marvel movies. It's interesting to know that Playskool educational toys are designed to inspire pre-school children and even newborns. Toys like Step Start Walk 'n Ride, Kick Start Gym, and Tummy Time help to develop the motor skills of babies.
The toys also aid children to express their creativity; toys like Busy Basic Lines, Pipeworks, and Go Go Gears do are great for this purpose.
They also produce educational videos that further enhance creativity in children.
13 Magic: The Gathering
Magic: The Gathering is somewhat different from the others on this list. It isn't really a toy brand but a card game. This game was created in 1993 and has since then been connecting millions of players over the years. It is a social game that can be played by two or more people. It is a collectible and digital collectible game with each game depicting a war between wizards.
Some of the games include Guilds of Ravnica and Ravnica Allegiance. They can be played by two or more people with printed cards or on the internet.
14 Monster High
Monster High toys are fashion dolls that are inspired by sci-fi horror, monster movies, and thriller fiction among others. Several of the dolls depict the Titular high school students including Draculaura, Clawdeen Wolf, Lagoona Blue, Frankie Stein, and Cleo De Nile. Each of the characters has their story and background. They are classified into Ghouls and Mansters. The males are the Ghouls while the females are the Mansters.
Various mobile apps have been created to extend the fun of having the dolls into your mobile device. There's also a special Youtube app created especially for kids. Videos have also been created for visual fun.
Related: Farm Toys Online – Best Farm Animal Toys for Toddlers
15 MEGA Bloks
Mega Bloks is an educational and construction toy brand that has been around for over 30 years. They have a variety of models designed for preschoolers to enhance their growing minds. They aim to help each child achieve greatness through their building blocks.
MEGA Bloks have toys manufactured for both boys and girls and make available playbooks that help children to learn how to build with the blocks and improve their construction skills. Their playbooks are available in PDF formats and can be downloaded from their official website.
The brand has continued to grow since its creation. In 2016, it was second in sales of building and construction toys across the globe.
16 Yo-Kai Watch
Yo-Kai Watch is a brand name synonymous to both video games and toys. The production of Yo-Kai Watch toys has been discontinued in the United States since 2017. However, production is still ongoing in other countries like France and Italy.
The idea of Yo-kai Watch wraps around a kid that came in contact with a Yokai (Ghost) and was given a Yo-Kai watch. This watch enables him to see other Yokai. Anytime he befriends a Yo-kai, he's given a medal, which he uses to call upon the Yo-kai to fight other Yo-kai or help him solve everyday tasks.
17 Transformers
The Transformers toys are mostly vehicles, animals, or devices that can be transformed into robots and transformed back to their initial figures. They mimic the characters of the series movie, Transformers. The series started in the 1980s and has received a mix of positive and negative reactions.
Transformers toy line was initially produced in Japan as Car Robots but was later re-branded as Transformers and the toys were distributed in North America. They are produced in various categories ranging from action figures to dolls, plush, infant, and preschool toys.
18 Power Rangers
Power Rangers toys are inspired by the superheroes series, Power Rangers. The movie is a comic series that is loved by children across the globe. The toy line has seen dramatic growth since it was started, making millions to billions of dollars in sale.
Power Rangers toys are produced for different age groups including preschools of ages 3 to 5, kids of ages 6 to 9, tweens of ages 8 to 12, and kids above age 8. Some of the toys produced include Power Rangers lightning collection, Power Rangers beast morphers, and Power Rangers micro morphers.
19 American Girl
The American Girl dolls are particularly manufactured for the girl child of age 8 to 12. The first set of dolls was released in 1986. The dolls have been sold alongside books that focus on American history. But the history has, however, been expanded to also include stories of the contemporary world.
The brand aims to create girls of strong characters of responding to life challenges with resilience and optimism. They do this through their stories and experiences. The books sold alongside the dolls are written to inspire girls to determine who they are and what they intend to be.
20 Littlest Pet Shop
Littlest Pet Shop is an old toy brand that was founded in the early 1990s; the brand is famous for pet toys. More than 3000 Littlest Pet Shop pet toys have been produced over the years. The toys have gone through a lot of changes from one generation to another. Various games and apps were created to enable fans to explore the pet world and catch more fun.
On their official website, you can download drawings and doodles and a collection of pets to help you to decide the pets to add to your collection. One of the noticeable collections is the Black & White Style Collection.
Related: Top 7 Best Big Farm Toys
21 Vtech
Vtech is a global leader of educational toys for kids. They produce high-quality electronic toys that enhance children's development and make learning fun. With about 40 years of experience, they have continued to produce award-winning toys that make them masters in innovation.
They innovate over 100 products annually. These toys are available in 25 global languages and are designed for different categories of children including infants and preschool children.
The Hong Kong-based toy company distribute their products worldwide. They are responsible for Go! Go! Smart Animals and Zoo Explorers Playset. The company has a team of experts that consult with experts in various fields on the innovation of new products.
22 Tomica
Tomica started producing die-cast toy vehicles in Japan in 1970. This came at a time when the toy vehicles prevalent among Japanese kids were models of imported vehicles. They deemed it wise to produce models of Japanese owned automobile companies.
As of 2011, over 800 models of Tomica die-cast toy vehicles have been produced with more than 554 million units sold globally. A survey carried out in Japan in 2000 showed that 92.6% of boys from the age of 2 to 7 years recognized the Tomica brand.
The production of foreign models of Tomica die-cast toys started in 1974 and they were first distributed in Canada and the United States.
23 Tomy Company
Tomy is a toy company that produces designers and high-quality toys. They are known for the production of toys under several brands including John Deere farm toys for children and adults.
Tomy is a popular brand that produces a range of creative and innovative toys for kids of all ages. Their mission is to make the world smile by manufacturing high-quality toys that offer value and put safety into consideration.
Tomy toys are available in various categories, some of which include Doodle Bear, Lamaze, Mochhi-Mochhi, Farm Toys, Big Loader, and Sonic. The brand is the producer of games like Pop Up Pirate, Puzzle Wars, and Screw Ball Scramble.
24 FurReal Friends
FurReal is a toy brand that started producing robotic pet toys in 2002. Some of the toys are small enough that kids can hold them in their hands and some are big enough that they can be ridden.
FurReal toys are replicas of different types of creatures like rabbits, dogs, cats, and horses. They also include creatures like dinosaurs and guinea pigs. These animals are designed to respond to over 100 sounds and motion combinations. They also come with several features that make them lively and interesting to play with. For example, kids can pet the cheeks of their creatures to have some doggie licks.
25 Nintendo
Nintendo is a Japanese company popularly known for producing video games. Not many people know that the company was originally into the production of playing cards in 1889 when it was founded. The company has also ventured into other businesses but finally settled for toys in the 1960s.
It is a multinational company and one of the most valuable companies in Japan having a market value of more than $37 billion as of 2018. The company is responsible for popular names like Game Boy, Mario, Zelda, and Pokémon.
Nintendo is a popular name across the globe. Several of their products are on high demand and millions of units have been sold worldwide.
Related: Top 7 Realistic Farm Animal Toy Sets
26 LeapFrog
LeapFrog produces educational toys that encourage children's curiosity to learn. They have been around for more than 20 years, using their educational expertise to develop innovative toys that make learning fun and interesting for children. Their products are technology-driven and are produced for children of various categories ranging from infants to grade school kids.
The American based company has products distributed in over 10 countries across the globe. They divide their products into 3 major categories focused on educational gaming, reading solutions, and grade school learning. Some of their products include LeapFrog Epic, LeapTV, LeapReader, and LeapPad Explorer.
27 Hornby Railways
Hornby Railways is a Britain's leading model railway producer with history dated back to 1901. One of their major products is Hornby Dublo ('00'), launched in 1938. Hornby Dublo ('00') are standard-gauge model railway tracks popular in the United Kingdom.
The first Hornby clockwork and electric trains were produced in 1920 and 1925 respectively. The electric models operated from a mains supply of 100 to 250 volts. As time passed, they developed a safer system and electric model. The company has made a lot of improvements to their toys over the years. They have become a household name and have maintained their position as Britain's leading model railway company for over 50 years.
28 Little Tikes
Little Tikes is an American based toy company that manufactures and distributes toys in Europe and Asia. The company was founded in 1969 and has had a successful growth rate. In 2016, the company was recorded to be generating $250 million in revenue with 500 employees.
They use their expertise to produce innovative toys that encourage imaginative play and develop the creativity of children. They are famous for the production of infant, preschool, slide, ride-on, playhouse, sandbox, sport, creative art, juvenile furniture, and climber toys. They aim to offer high-quality, imaginative and thoughtful toys that meet customers' satisfaction.
29 K'NEX
This is a construction toy company established in 1992. K'Nex invented an interlocking system that consists of toy gears, wheels, rods, blocks, connectors, and other components that are fixed together to build model machinery and structures.
The major aim of the company is to show kids that the size of their imagination was the only limit to building and construction. They strive to combine imagination with Math, Art, Engineering, Science, and Technology. K'Nex is an award-winning toy company that designs building toys that resonate with different age groups.
Their products are themed K'Nex Imagine, K'Nex Thrill Rides, K'Nex Education, Kid K'Nex, Tinkertoy, Lincoln Logs, and K-Force Build and Blast.
30 Playmobil
Playmobil offers award-winning high-quality toys that are fascinating to children. They combine the opportunity of imaginative role play with modern and historical themes to create toys that develop the skills of children and provide premium value.
The company was launched in 1974 and has, since then, manufactured over 3 billion Playmobil figures. With the teamwork of over 4,600 employees, the toys have been distributed in around 100 countries worldwide.
The toys created by the company consist of human figures, animals, accessories, buildings, and vehicles. They are produced in a series of play themes. So far, around 40 play themes have been produced.
Compare Toy Brands