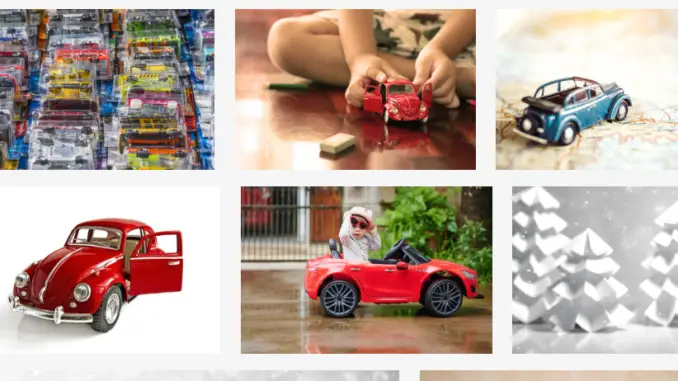 Scale model cars have existed for long, and one cannot but notice the dominance in the world of toys. Study shows that some model car manufacturers are mostly recognized for producing historical model cars.
If you've ever been told to make a list of scale model car manufacturers, then you would know how and why the brands are ahead of one another.
If you haven't, there is a possible chance that you might find it a little difficult to rank a brand ahead of many.
Best Scale Model Car Manufacturers
Some considerations must be made in making a list of top manufacturers. Factors like historical record, level of production, and overall dominance have to be considered. Below is an inventory of 5 best scale car model manufacturers.
1 AUTOart
AUTOart is a scale model car manufacturer based in Hong Kong. It has produced more than 45 different car models in over 9 different scales. The brand's most used production sizes range from 1:64 scale to 1:12 scale.
AUTOart produces racing car models like Audi R8, RS 2016, and Nissan R390 in 1:18 scale. It also provides models of other cars which include Corvette of 1:18 scale, Porsche of 1:18, Honda Civic R (FK8) year 2017, and Lamborghini Centenario Roadster year 2016 in 1:18.
The uniqueness of the company is found in its standard of paint applied to its products and a high sense of attention to detail. This is exemplified in its complete detailing of the brakes, steering wheels, and other various constituent parts of its products.
AUTOart has a watchword which is to create the die-cast model cars with the best quality. With this, they intend to dominate the market place. Their factory is dedicated to manufacturing only their brand products, thereby increasing the level of consistency and ensuring that the quality level is unprecedentedly high.
As a result of their drive to dominate the market place and unwavering efforts toward ensuring the best quality model cars, they're now globally known as the producer of the largest scale 1:18 model scale, with more than 2000 products having been created.
Related: Top 5 Scale Model Car Brands
2 Bburago
Its parent can be traced to the May Cheong Group. Bburago is one of the best scale model car brands to consider. Its history and location can be tracked to Burago Di Molgora in Italy where most of the products were first produced. Formally called Martoys but was renamed in the year 1976.
Since its establishment, the brand has set up a firm assurance that its products are manufactured in a safe and conducive environment. Through this assurance, the brand has been making sure it produces nothing short of quality. Their outputs are also considered consumer-friendly.
Since attaining the International Council of Toy Industries (ICTI) Care Process, the Bburago brand has drawn agreements with many licensors. Some of them include Ford, Hyundai, Subaru, Ferrari, Bugatti, and Jeep.
Most of the brand's models produced are Ferrari models, which are all 1:18 scale. The Ferrari models include Ferrari SF90, SF70-H, FXX-K, Vettel Ferrari SF90, and Ferrari Portofino year 2018.
The brand also produces other models such as Audi RS 5 which is a 1:24 Bburago model car, Lamborghini Huracan Performante year 2017 with 1:24 scale, Porsche 911 GT2 1:43 Bburago, among others.
Its latest featured product is the crystal Bugatti Chiron. A model built and entirely sheltered with 7,764 Swarovski Crystals.
3 Corgi
It is also recognized with the trademark name, Corgi Toys. Corgi is situated in the United Kingdom and controlled by Mettoy Playcraft Ltd. The models produced by this brand are exported worldwide, and some have gained recognition in some popular films such as the Batmobile. Corgi's Aston Martin DB5 still remains the brand's biggest selling model car ever created.
Over the years, the brand's history has been attributed to creating Grand Prix and Formula 1 racing cars, starting from 1957 when the first model Vanwall Grand Prix car was produced. Corgi is also known for creating categories for their products to ensure that there is a more detailed outlook on each product and for easy identification. For instance, it has military car models, commercial car models, film and television, and Corgi's comic toys.
Some of their models include Audi Quattro, Aston Martin 2X DB10, DBS 2008, DB5 1965, Lotus F1 E21, Morris Mini Van, Ford Consul Classic 315, Jaguar Mark X, Routemaster London bus, Rolls Royce Phantom III De Ville, Bloodhound SSC 2012, and Toyota 2000GT. Most of these models are range 1:43 Corgis.
Related: 30 Best Toy Brands List
4 Maisto
Maisto brand is also part of the May Cheong Group. It was formally located in Hong Kong but now found its headquarter in California.
Maisto is known for an extra level of detailing for which many customers have applauded it. The brand centers on manufacturing aircraft, motorcycles, and automobiles products. It has license agreements with the likes of Nissan, Ducati, Harley-Davidson, Bentley, Honda, Acura, and Yamaha.
Some of the brand's models include 1932 Ford Roadster and Teardrop Camper 1:64 scale, Porsche Cayenne 1:18 scale,1936 Harley-Davidson El Knucklehead 1:24 scale, 1936 Mercedes 500k Roadster 1:18 scale, and 1939 Ford Coupe 1:18 scale.
In all, Maisto car models have caught the eyes of many as a result of their topnotch modeling and careful but smart detailing.
5 Minichamps
Minichamps is another popular scale car manufacturer. It was founded in Germany as Paul's Model Art GmbH and is widely known for producing 1:43 scale models. This brand is one of the most sought after die-cast car producers because of its high-quality representation of historic and modern sports cars. Most of the company's products are created in China.
Minichamps is into the production of Formula One cars, streetcars, military vehicles, motorcycles, buses and trucks, and other kinds of racing cars with 1:12 scale. Its 1:43 scale models have exceptional detailing on parts such as the steering wheels and door handles.
Some of the produced models of Minichamps are 1939 Dubonnet Hispano-Suiza H6C, 1939 Delahaye 165 of 1:18 scale, 1939 Bentley Embricos Metallic, Rover Vitesse, and 1:18 VW Beetle. As a result of its high-quality standard, it has received commendations from car manufacturers followed by license from the likes of Audi, BMW, Volkswagen, Opel, and Porsche.
The brand's latest fills on the catalog include Porsche 365 B Coupe 1:43 scale, Renault Alpine A 310 1:43 scale, Alpha Romeo F1 C38 1:43 scale, and Land Rover Defender 110 1:43 scale.
According to the brand, its aim is not only to create and sell model cars, but also evoke passion in the heart of the consumer.
Compare Toy Manufacturers & Stores