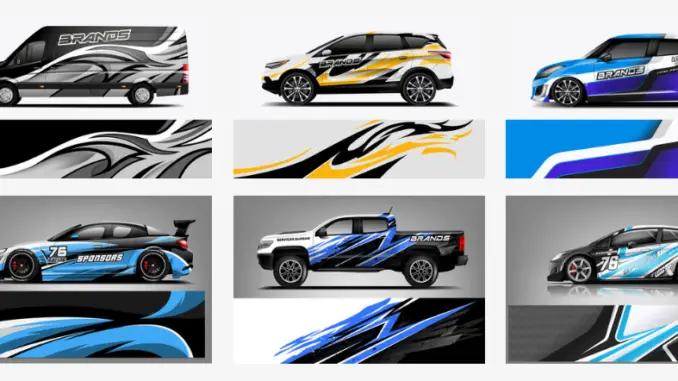 A model car is a car's miniature portrayal. Many miniature automobiles like buses, vans, and motorcycles are also regarded as model cars or die-cast.
Most miniature cars were originally designed for kids as toys, which makes it difficult to drive a wedge between a model car brand and a toy car.
However, the use of the word 'model' rather than 'toy' shows that the brand is a realistic representation of a particular car brand. Of course, the model will be on a smaller scale.
Through the 1950s, the car model developing trend became famous while the adult collection of miniatures began its popularity during the 70s.
Best Scale Model Car Brands
Die-cast model cars can serve as a collectible. The models are of such excellent design and are made with thorough precision. There are so many die-cast brands and you're certainly going to find the perfect model you love. Here are the best model car brands on the market.
Sun Star has endeavored to produce the best performing model car collectible for the searching enthusiast. Sun Star introduces a range of designs to the modern market every year.
Their die-cast is produced in different scales from the world's leading automobile companies including the iconic race & road vehicle. Projecting the latest developments in both the automobile and media community, Sun Star has reinvented the model car sector by providing an unprecedented amount of detail and elegance to the future generation of collectors.
The scale model company is close to Hong Kong, which is one of the most urbanized cities in the world.
They have special models known as Platinum Collection. These are extensive scale prototype of late 1950s vehicles from Europe and America with nice and well-finished lock sections. The company also makes die-cast versions of both old and new race cars as well as fun models such as Humor Bus.
Sun Star makes a collection of UK public transportation buses most of which are double-deckers.
Related: Top 30 Toy Brands in the World
TSM (TrueScale Miniatures) was created in 2006 as a brand of collectible model cars. By 2007, the company unveiled its first model, scale reproductions of Garage Essentials, which is a Snap-on model instrument. TrueScale shows an emphasis on auto racing with inclinations towards the iconic Formula 1 and sports car racing.
The company entered the die-cast model vehicle market in early 2008 when it started manufacturing its own 1:18-scale miniature line, starting with the Porsche 935 K3 Le Mans Apple Computer car. With doors that open, a rotating windshield, and a tail area showing a fully detailed machine, they unveiled what Sports Car Digest labeled "A beautifully spectacular" model from every perspective.
TrueScale Miniatures produce die-cast sports cars on a scale of 1:18. They extend to model vehicles and figures of 1:43 scale.
For decades, Yatming has distributed hundreds of model cars from amateur enthusiasts to the habitual die-cast collector. The model car collections are irrepressible and finely crafted. They are incredibly wonderful and can meet the fantasy of someone who desires to own thousands of cars.
Yatming models are more than toys. Truth be told, 99% of their collections are for authorities who are placing all these in their perfectly built presentation cupboards. They accept that through their accumulation, they are experiencing the fantasy of owning several extravagant vehicles. Also, by having all these in their homes, they are now motivated to work more enthusiastically to accomplish what they need throughout everyday life.
Yatming offers two great reaches; Presidential Limousines and fire motors, which are profoundly respected by buyers.
The company makes both 1:24 and 1:43 scale die-cast fire motors and 1:18 and 1:24 scale model autos. The die-cast cars consist of a wide range of American and European subjects and are of solid quality.
Related: 10 Best Farm Toys Stores
Revell is a notable American and German brand that manufactures car models. For right around six decades, Revell has been focused on creating and delivering the first plastic model cars consistently. Their products are well-detailed as they come in both the 1:14 and 1:18 scales.
Revell has the right idea for model producers of all categories. Easily made car model packs are the right decision for the most youthful specialists of pre-school age. Junior Kits have been uncommonly created to fit the desires of youngsters. With these models, they can have first-hand knowledge in model making and improve their fine engine aptitudes.
The inventive action additionally fortifies the self-assurance of the little specialists. The bright model vehicles are anything but difficult to assemble and can be dismantled if necessary. They're functional and can withstand all types of impact; playing with the coordinating characters is much increasingly fun.
Hot Wheels is a type of model car brand started by American toy producer, Mattel, in 1968. At that time, Hot Wheels was the main competitor of Matchbox until 1997 when Mattel purchased the company that owned Matchbox.
Many car producers have since authorized Hot Wheels to make scale models of their vehicles, permitting the utilization of unique structure diagrams and specifications. This enhanced them to produce die-cast models that run effectively and at high speeds.
The model cars were initially designed for kids and teenagers but they have turned out to be prominent with grown-ups for whom constrained release models are currently made accessible. 
Mattel produces three brands of 1:18 scale models: Foundation, Elite, and Super Elite. 1:43 scale model autos are also made at both Foundation and Elite levels.
Further still, the model company created a car racing track set that was sold independently. A significant element here was Hot Wheel's utilization of wide, hard-plastic tires that made substantially less erosion and moved seamlessly than the restricted metal or plastic wheels utilized on modern Matchboxes.
Conclusion
There are many reasons why model car collectors are always looking for the best model car brands. Apart from the passion for cars, many own it to teach their children about cars while others use it for exquisite home galleries. Whatever your reason is, you will, without a doubt, find any of the brands helpful as you search for your favorite car model.
Compare Toy Brands & Stores