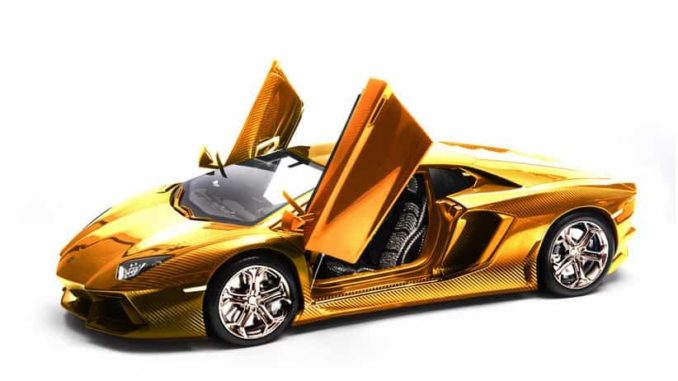 Diecast cars have been in existence for a long time and have been a major part of collections over time.
They come in different sizes and shapes as replicas of real and high-value cars. Some models are super expensive, some are moderately expensive while others are cheap and affordable.
The most sought after diecast toys that are worth money are made from expensive materials that result in their high cost.
A Brief About Diecast Toys
Diecast toys are any kind of toys that are made from the method of die castings by adding zinc or lead alloy in a mold to produce a particular shape. They are most times made of metal together with rubber, glass, or even plastic.
They were first discovered to be produced in the 20th century with production majorly discovered in France, the United Kingdom, and the United States.
In order to have variety of diecast and to fit the taste and pleasure of individuals, diecasts are made in various scales including 1:12, 1:18, 1:24, 1:25, 1:32, 1:34, 1:36, 1:43, 1:48, 1:50, 1:55, 1:60, 1:64, 1:66, 1:72, 1:76, 1:87, and 1:148.
It should be highly noted that people of all ages, races, and gender are interested in the collection of diecast to have a history of vehicles. And considering how fast technology has been in today's world, having an archive where pieces of automobile histories are kept might not be a bad idea. 
Diecast cars are of different types and different values but not all are worth the money. Diecast collectors collect them for different reasons. Some collect to resell, some to satisfy their urge and pleasure while others collect to keep track of car histories.
Related: Best Farm Toys for Toddlers
Most Valuable Diecast Cars
Having knowledge of the most valuable diecast cars that are worth money is excellent for every collector. Below are some of the most valuable ones ever.
1 1967 Magirus Deutz Crane
It is one of the most popular collections and was introduced in 1953. Although it was only about $10 previously, it now has a huge value.
Estimated Price: $13,000
2 Beatnik Bandit
It is one of the most popular diecast cars produced by Hot Wheels. The car was designed with a joystick instead of a steering wheel. The company's products have the original blueprint design of specific automobile manufacturers; this makes them highly sought after.
Estimated Price: $15,000
3 1962 Ferrari 250 GTO
It is one of the most admired model cars in the universe. It has wipers with multiple rubber blades and parts, super-thin sliding side windows, and leather harnessed interior.
Estimated Price: $18,000
4 Dinky Pre-war No.22D Delivery Van
This model has been in existence since 1934. It's a very special one among several others.
Estimated Price: $26,000 
Related: Best Scale Model Car Manufacturers
5 Fairlady Z432  
Manufactured by a Japanese company, the Fairlady is a replica of Tomica Nissan Fairlady Z432. One amazing fact about it is that it took one month to be finally designed.
Estimated Price: $80,000
6 1969 Pink Rear-Loading Volkswagen Beach Bomb
It is a very hard-to-get one and is quite expensive. It is one of those diecasts that cost more than a real vehicle.
Estimated Price: $125,000
7 40th-anniversary Diamond Encrusted Otto
This model is considered more expensive than a regular car. It was manufactured to celebrate the 40th anniversary of Hot Wheels.
Estimated Price: $140,000
8 24K Gold Bugatti Veyron
The worth of this model is more than several real vehicles. It was crafted out of 24 kt platinum and gold and encrusted into a 7.2kt single cut diamond. It took two months to be completed; this shows how carefully it was made.
Estimated Price: $2.9 million
9 Lamborghini Aventador Gold
This is an actual replica of the real vehicle both on the outside and the inside. It was made from some of the most expensive materials with the body made from carbon with fibers wrapped with a thread of gold. The headlights are made of clear diamond, the seats from precious stones, and the wheels are mixed with platinum and gold.
Estimated Price: $7.5 million
Related: Best Model Car Brands
How to Keep Your Diecast Car Safe
After collecting your diecast for a huge amount, it would be required to be kept and protected in an environment where they can be safe since they are an investment. To keep your diecast safe and worth money, the following should be observed.
Keep away from direct sunlight which may result in fading
Don't store in an environment with high-temperature fluctuation
Preferably, store in a glass display of hard plastic
Related