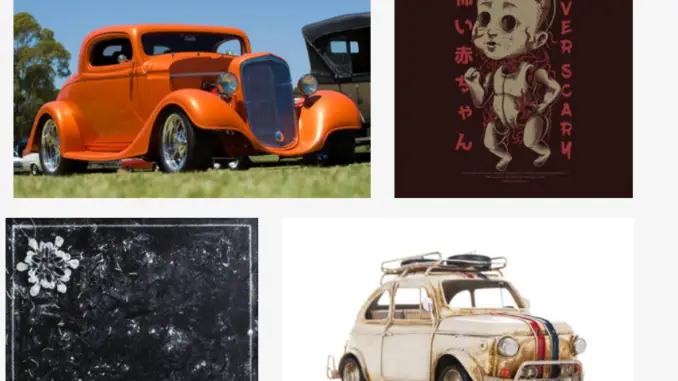 Custom toy manufacturers are so many that choosing the best to work with becomes tedious.
There are different ways to get a good toymaker that will meet your requirements and get the job done as expected. One of the easiest and most effective ways is to search online and find a company, do background research on the company and get a quote.
If you're concerned about getting the best price for your project, you may get quotations from the best companies and select the one that meets your budget.
This article contains a list of the best custom toy manufacturing companies worldwide. Each of them accepts online orders and ships the completed products to any part of the world.
List of Custom Toy Manufacturers
This is the list of custom plush toy makers that specialize in manufacturing plastic toys, resin toys, and several other types. They produce custom action figures, pets, and many more. A link to the website of each company is included.
1 Make My Toy
Make My Toy is a family-owned business that manufactures custom plush toys for clients worldwide. The company has created toys for various customers ranging from individuals to corporations, non-profit organizations and start-up businesses.
They believe they should be chosen over other manufacturers because they offer personalized services, competitive prices, and less stress during the whole process. Also, they believe they have the experience, resources, and design expertise needed for high-quality toys.
Related: Top 30 Toy Brands in the World
2 Custom Toy MFG
This is a China-based toy manufacturer that produces several types of custom toys like plush toys, action figures, plastic toys, and vinyl figures. They strive to produce quality toys that are 100% based on their clients' specifications.
This company has a large factory where the toys are manufactured and graphically showcases it on the official website. Some of the major physical structures showcased on the website include the front view of the factory, tooling and molding building, and assembly area.
3 Symbiote Studios
Symbiote Studios is an American company with offices in the USA and China. They specialize in creating vinyl, plastic, resin, silicone, and plush toys. They've offered their services to several popular companies including SEGA.
It's good to know that the company handles most of the whole process to reduce your stress and allow you to focus on other aspects of your business. They take care of the design, manufacture, and shipping process when you work with them.
Related: Top 12 Toy Companies in Germany
4 Happy Worker
This is a Canada-based toy manufacturing company that has been around since 2002. They started small with a big idea and have grown to become a reputable and recognized company in the industry. Happy Worker has a dedicated team of workers that collectively work together behind the scene to create high-quality toys.
The toy company has an internal manufacturing process that contains hundreds of details and 65 steps to be taken. They specialize in making stress toys, plush toys, polystone toys, vinyl figures, action figures, and other collectibles.
5 China MS Vinyl Toys Company
This is an established toy manufacturing company with over 20 years of experience. They specialize in the production of various types of custom made toys including vinyl, resin, and PVC toys. They have a big factory with a complete production chain plus a team of professional engineers and quality control experts.
There are several reasons why you should work with this company; they have a reasonable production time, allow you to check product quality by offering a free sample, and correct errors without additional payment.
6 RAYIWELL
This is an internationally certified custom plush toy maker located in China. RAYIWELL specializes in the production of plush toys, stuffed animals, soft toys, and baby toys. They employ their years of experience in ensuring that they complete clients' job within a reasonable timeframe while keeping safety in mind. Each toy they manufacture goes through a series of quality checks to make sure that they're environmental and child-friendly.
This company has many globally recognized certifications such as ICTI, Disney, SEDEX, BCSI, Disney, and SGS.
7 Stuffed Animal Pros
This is your go-to company if you're an individual or small business that needs custom toys in a low quantity. They handle orders from as low as 1 to as high as 10,000+. They work with individual artists, book authors, small companies, non-profit organizations, and fortune 500 companies.
The company assigns a project manager to you who makes sure that your specifications and design requirements are all considered and put to use. Their process is pretty simple; you get a quote, order your sample and give approval, and your toys are produced and shipped to you.
Related: Best Animal Farm Toys for Toddlers
8 CanaBears
CanaBears collaborates with 2 custom toy manufacturers in China to produce high-quality plush toys. They can ship their products to any part of the world by partnering with 2 freight forwarders in Canada.
CanaBears is a Canadian company that has been serving customers since 2008. Since establishment, they have been converting company illustrations, team mascots, and custom logos into plush toys whether as gifts or for retail or promotional purposes. They have worked with a lot of clients including authors, universities, schools, sports teams, hospitals, and dental offices.
9 RB Toy Design
This is a very old toy company that has been in existence since 1966. They specialize in the production of custom plush toys and dolls and have been serving both domestic and overseas clients. Also, they manufacture custom doll accessories and toy safety materials according to your specifications and design requirements.
Like other manufacturers, they also take care of design, production, and shipping for their clients.
10 Pampanga Teddy Bear Factory
This is a recently established toy manufacturing company that is as effective and reliable as older companies. It is a Phillippine company that specializes in the production of custom teddy bears. The company is known for replicating live animals. This is your go-to place if you want to create a replica of your favorite pet.
Their process is quite simple. All you have to do is to contact them and send a picture of your pet, get a quote, and wait for your teddy bear while it's being manufactured and shipped. It's quite satisfying to know that they offer international shipping via DHL. The delivery time to any part of the world is pegged at 2 to 3 days from the shipping day.
11 Budsies
Budsies is one of the amazing custom toy manufacturers on this list. They specialize in turning art into a huggable plush toy. And it's quite impressive to know that they have no minimum requirements, offer an instant quotation, and have a quick turnaround.
Budsies work with artists and authors to bring their ideas and creativity to live in the form of plush toys. From children's drawings to book characters and athletes, this company is capable of turning any idea into custom toys.
Compare Toy Manufacturers & Stores