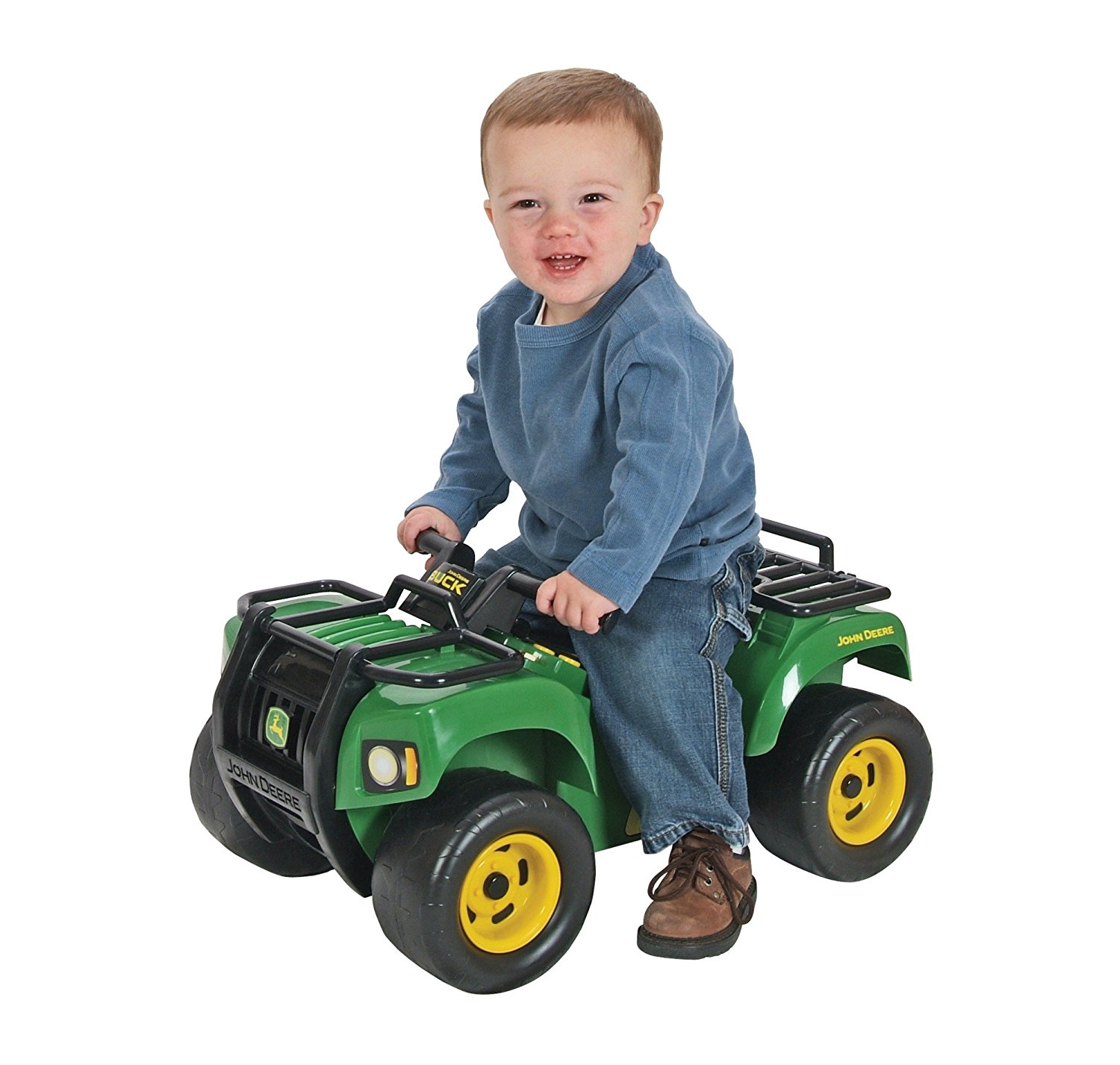 Big farm toys are imaginative toys, and imaginative toys are like healthy meals rather than junks.
Toys that require your child's imagination to come to life encourage creativity, problem-solving, and brain power in the child.
Play is useful and exciting for children when they drive the play and are in charge of what's going to happen next.
When we were kids, we used to imitate what we see in the movies. Take guns around, shoot at one another and so on. This feeling is still the same nowadays.
Big farm toys are make-believe toys that are good for kids physically, intellectually, and emotionally. Here are some of the best realistic farm toys to help bring your kid's imagination to life.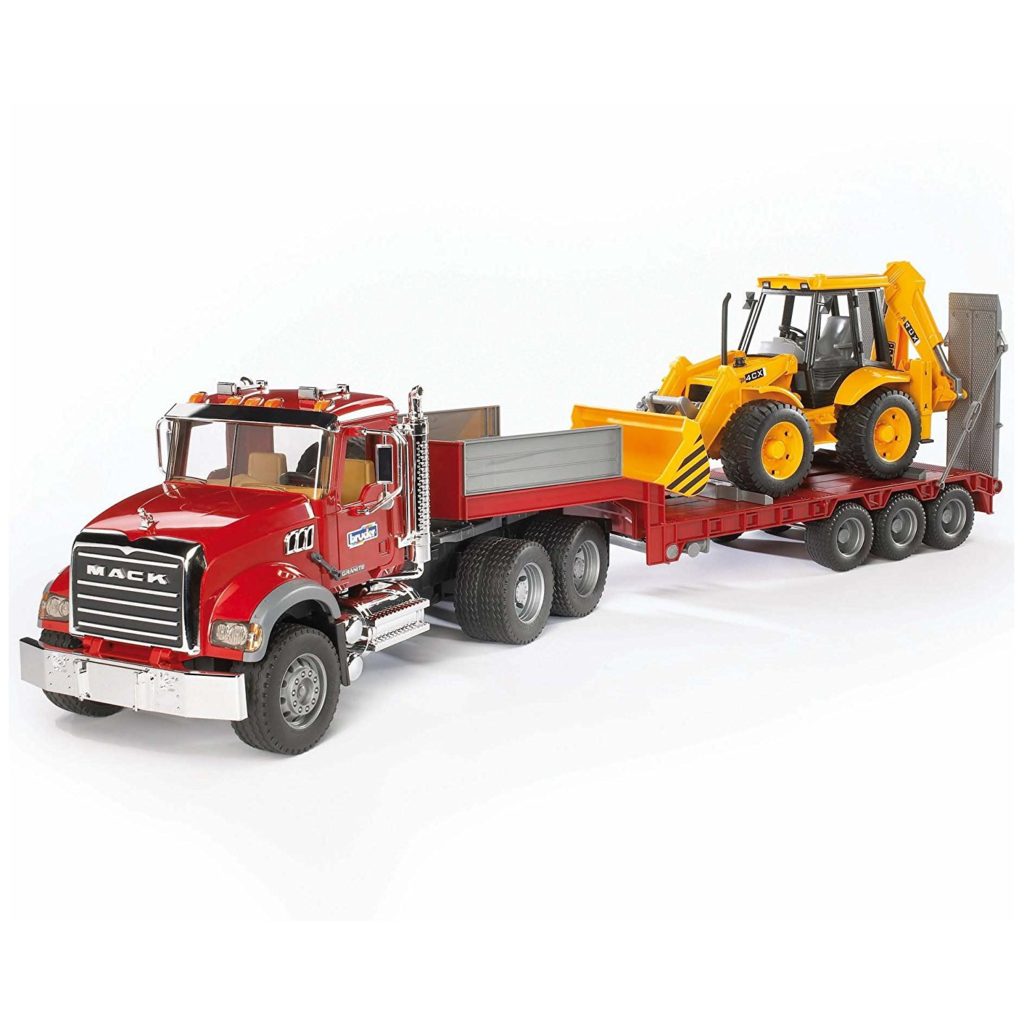 Bruder Mack Granite Truck is made from high-quality plastic and is equipped with a backhoe that can easily be loaded on the truck. The detachable trailer and truck sport a locking device, folding mirrors, and tilting cab with a viewable engine.
The backhoe loader is constructed with a seat that spins around and stabilizer legs to make it balanced.
This toy is constructed to withstand rough and tough abuse by kids. It is durable and will still remain in good condition even after a long time. But this doesn't make it the best toy for kids that simulate dangerous activities with toys.
You don't require a battery to have your kid use this toy. All you need is your kid's imagination. And you don't get disturbed by the annoying sounds that come with battery operated toys.
Although the toy is made of high-quality plastic, some parts are more rubbery to help protect it from breaking when it drops on the ground.
Some parts that get used a lot, pop off as a result of frequent use – like the doors. But the good news is that they can be reattached with ease.
>>Click Here to Order from Amazon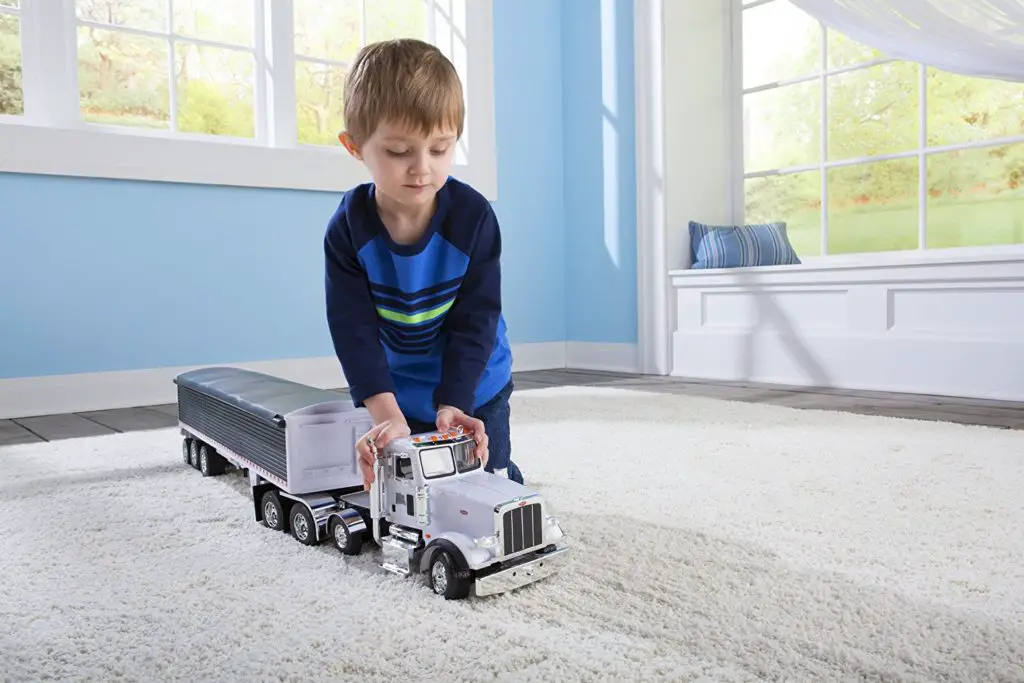 This is a beautifully crafted and well-detailed vehicle with realistic parts to increase creativity in kids and toddlers. This model is constructed with movable mirrors, lights and sounds, and opening doors.
It also features an extra set of tag wheels, which is a good thing because it makes it able to haul even more weight. The huge size of the toy definitely brings your kid's imagination to life.
Big Farm Peterbilt model 367 vehicle is not a perfect choice for smaller kids or toddlers because they can easily break little parts like the mirrors and doors. But you have nothing to worry about if your kid is gentle and easy with toys.
The vehicle works well with other big farm equipment. Keep in mind that the trailer separates from the tractor sometimes. That's not a big drawback, though. It can be fixed easily.
It's a well-made toy that's sturdy enough to be a toy and a collector. It's definitely a great gift for your kid, nephew, niece, or grandchild. They'll love it and feel entertained all day long as they use it for both indoor and outdoor fun.
>>Click Here to Order From Amazon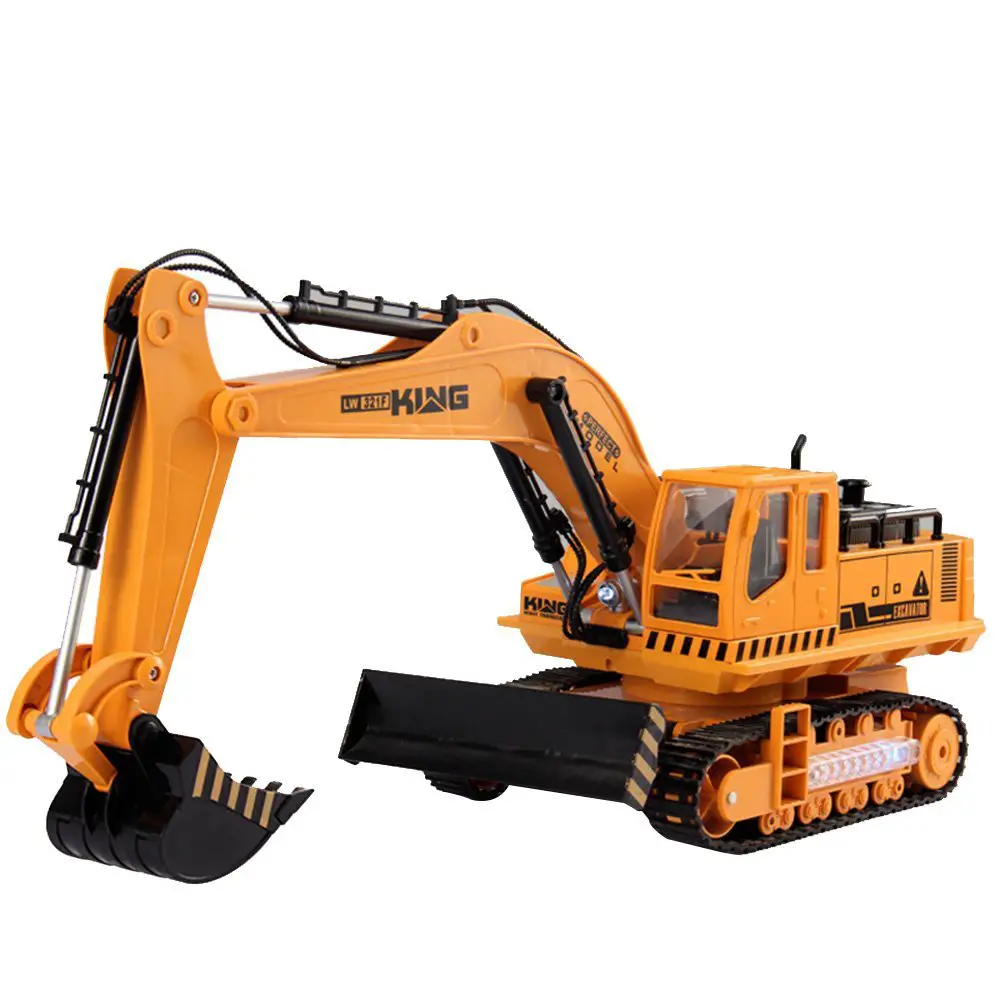 This is a useful excavator to improve the productivity of farm activities. Add this to your young farmer's collection to help them clear their farmland for easy planting.
The excavator simulates the real machine with its light, sound, and movable parts. It moves forward, right and left. And the best part is that it is remotely controlled.
PowerLead T009 excavator is powered by a rechargeable battery, which makes life easier. It takes a small screwdriver to swap out the batteries. So, you don't have to worry about your kid swallowing the batteries.
The remote control also requires two double AA batteries. Don't worry; they are included in the pack.
Although it doesn't lift any real weight, your young farmer can scoop up unwanted dirt on the farm and transport them to a truck. This RC tractor is slow, unlike other ones that are too fast for younger kids to fathom the controls.
The excavator comes with an auto demo feature, which allows it to display all its capabilities. This way, your kid learns everything the tractor can do. Another cool feature is the rotation. The body of the excavator rotates 360-degrees.
In case you're annoyed by the flashing lights and sounds, you can easily turn it off by pushing a button. That's cool.
>>Click Here to Order From Amazon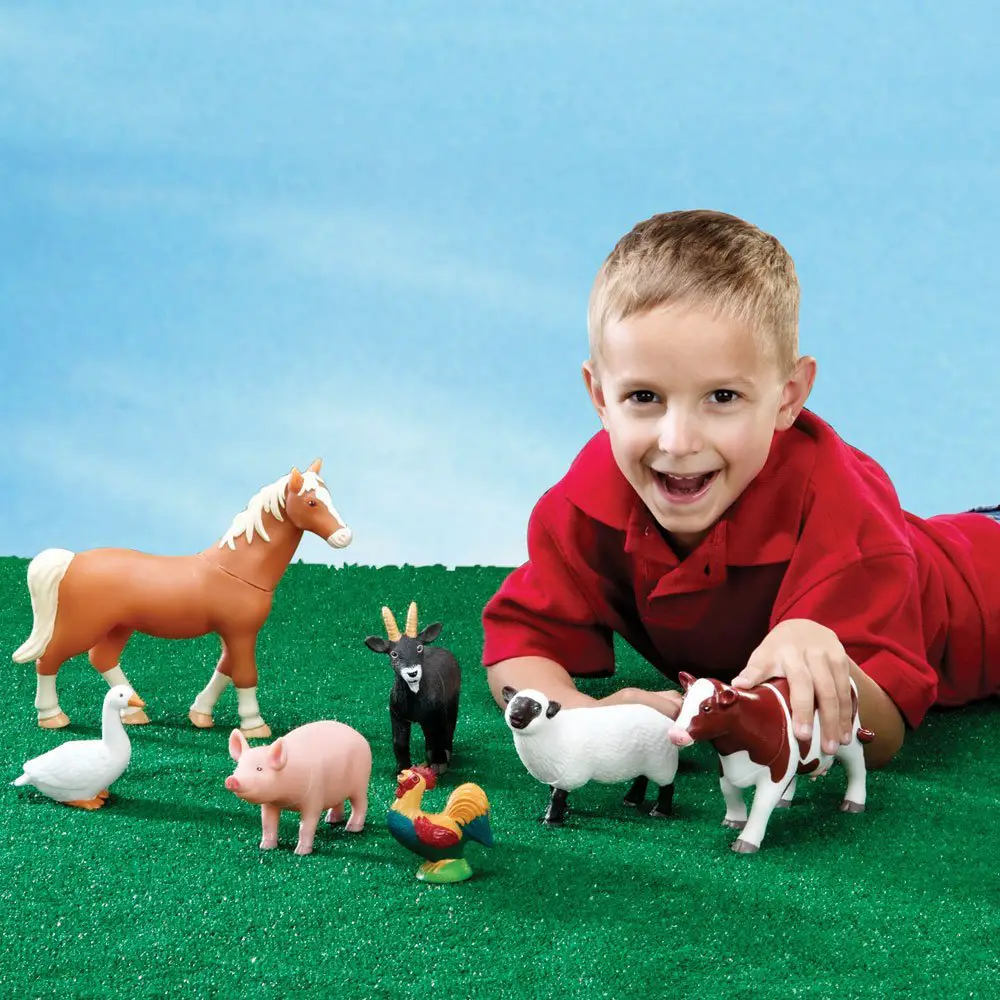 What farm loving kid won't want a set of large and easy to grab animals on the barn? These farm animals can be played with both indoors and outdoors.
The animals encourage imaginative play by imitating the sounds of real animals on the farm. They stand on their own and are neither too hard nor too soft. Each animal is sized appropriately. The horse is bigger than the cow; the cow is bigger than the pig and so on.
Most times, the animals smell on arrival. All you need to do is to wash them and let them dry. They'll be fine. Just in case any of the animals doesn't stand on its own, put it in boiling water and stretch the legs accordingly.
Jumbo farm animals are durable, well-detailed, and beautifully crafted. The high-quality plastic is thick and not brittle so the animals won't break when they fall down a slide or railing. Also, they are not too strong to cause any scratch on tables or hardwood floors.
>>Click Here to Order From Amazon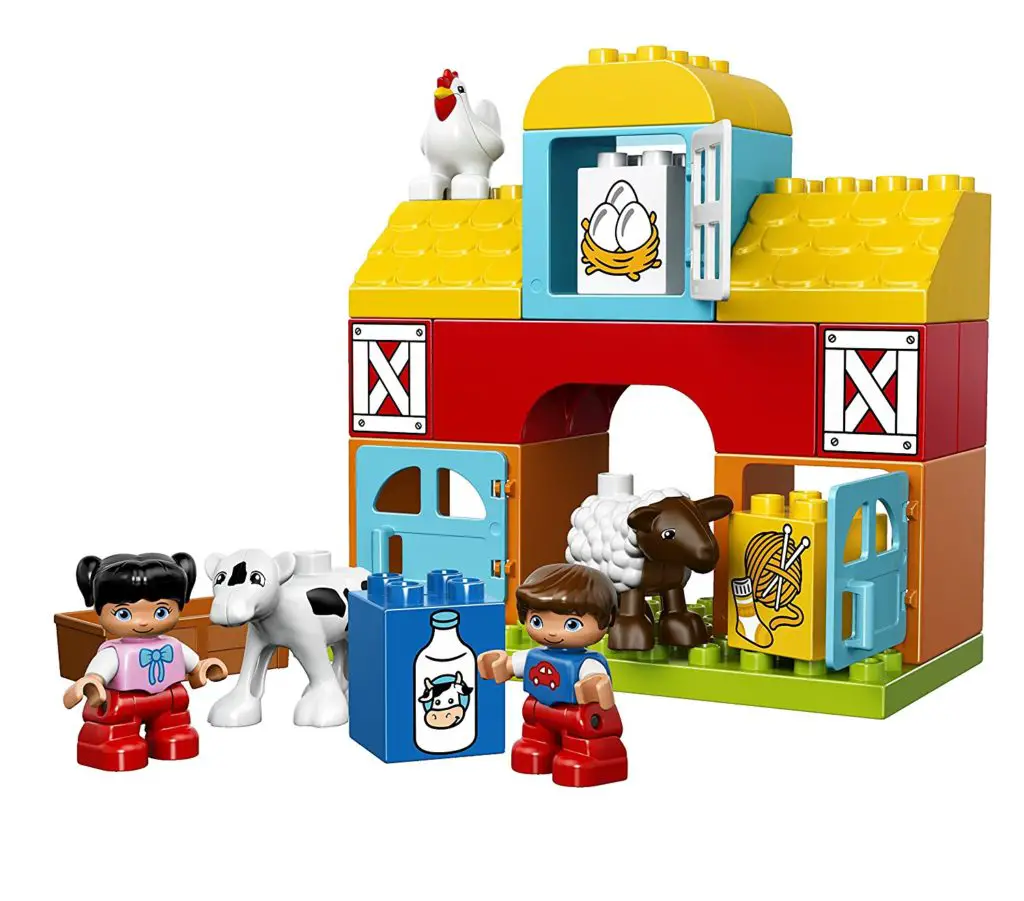 LEGO DUPLO building block allows toddlers to learn about farm life while catching fun. It helps them learn basic construction skills with its easy-to-build features.
The set is easy to put together and give kids a lot of play time. It includes 3 bricks with pictures of farm produce, 2 humans, and 3 animals to play with.
kids love to play with it and they can even use their imagination to put the pieces together because it is a cute easy-to-build set.
There are 26 pieces in this great LEGO, which is perfect for every toddler and won't overwhelm them. The pieces are made in perfect sizes for little hands to handle without any hitch. And the beautiful designs appeal to their interest.
The only thing I find missing in this set is the plastic storage box that is found in some other sets. But overall, it is a highly recommended educative set for kids.
Your young farmer may need a little practice to open and close the windows and doors. This is not the case for all kids, though. Some are way smarter than others.
>>Click Here to Order From Amazon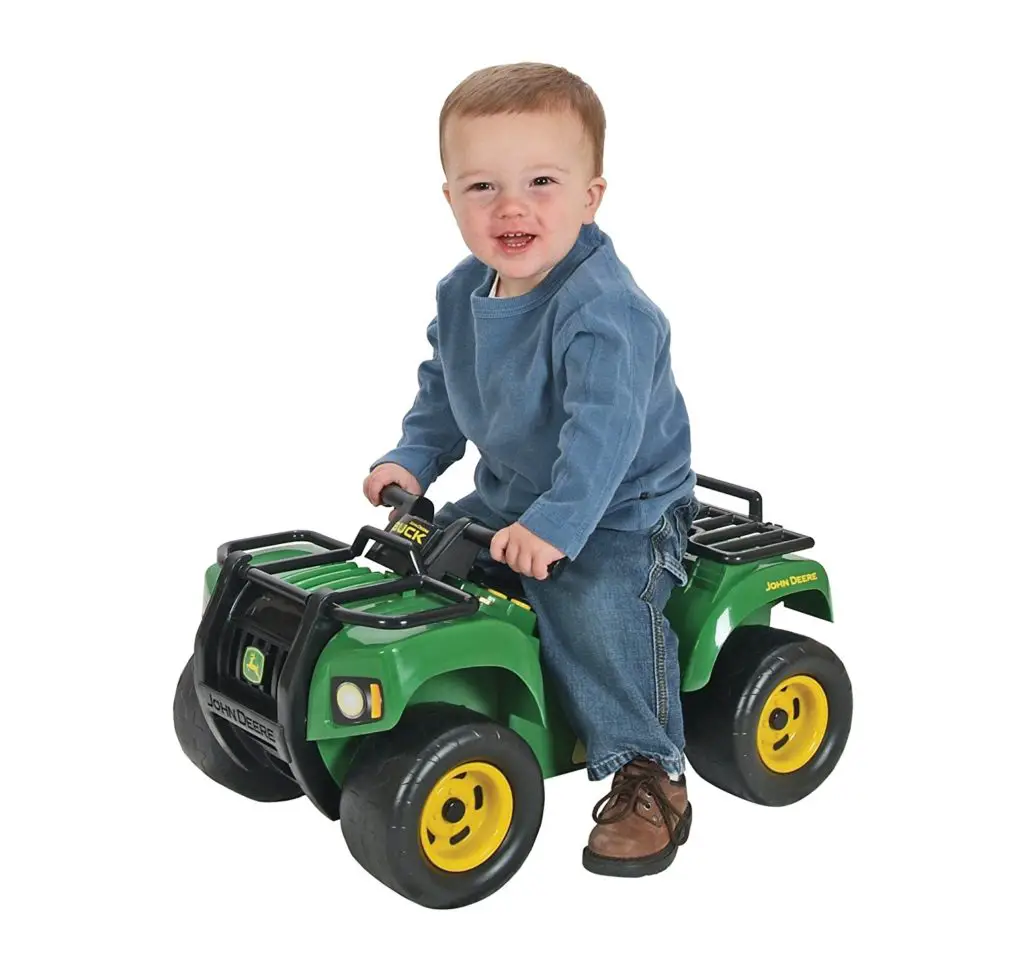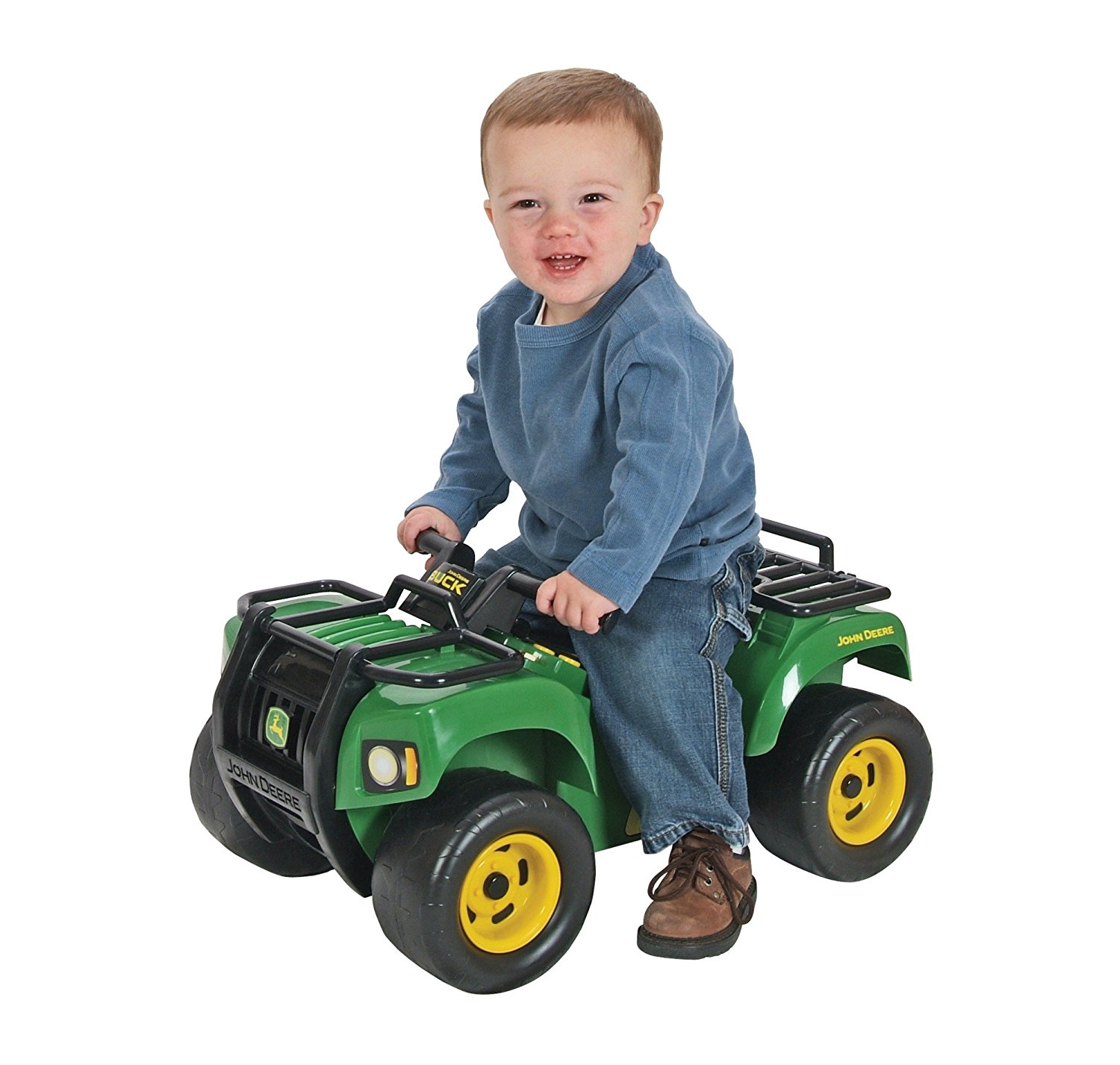 Sit-N-Scoot is officially licensed by John Deere, so you can be sure that it's a high-quality product. It is constructed of ultra tough plastic and wide tires to enhance your kid's imagination.
The light and sound incorporated in this toy make kids even more delighted. They can now practice what they see in the movies. The toy is big but may be small for a 4-year old kid that looks big.
It's quite easy to use. Your kid will just have to sit on the scoot, turn the ignition key, and scoot around. The toy makes a car startup sound when your baby turns the ignition key, and the buttons on it make different sounds to keep your toddler entertained. This sound is not too loud to get you annoyed.
One noticeable downside this toy has is that the parts on the front and back come off too easily. But this is not a big issue as they're ornamental and snap right back.
The toy is durable and well-crafted with beautiful colors. It makes it even more attractive to kids. It is sturdy and stable and will make a great birthday present to nephews, nieces, or grandkids.
>>Click Here to Order From Amazon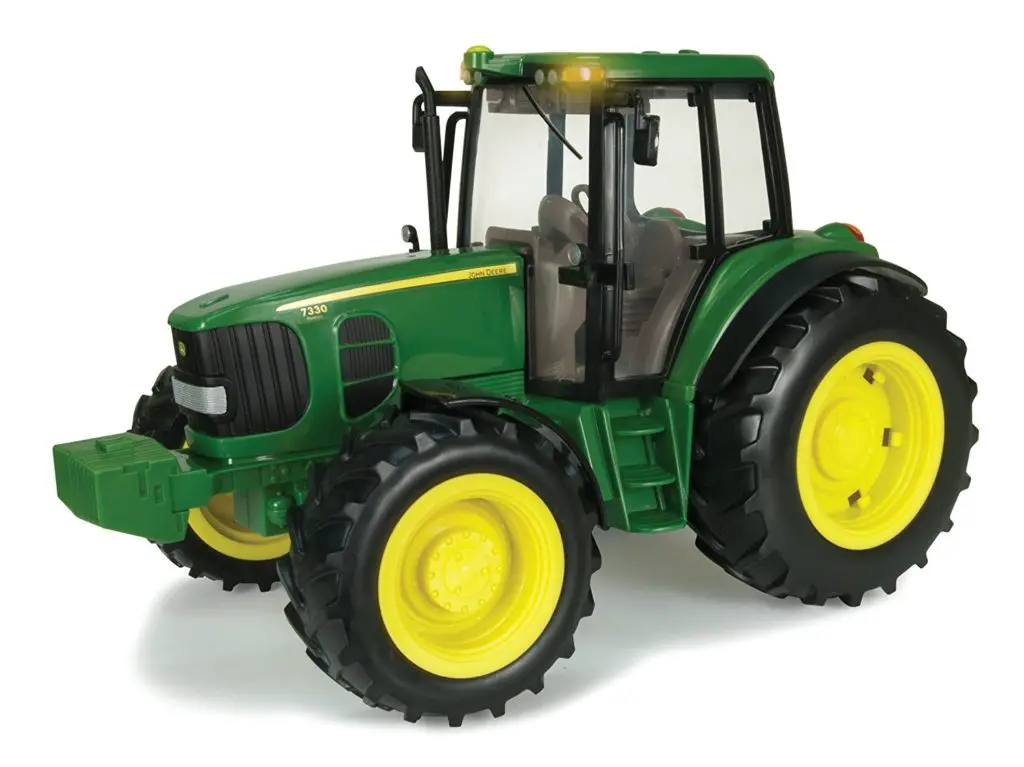 This is a replica of the real machine. It comes as a well-detailed and high-quality plastic 1/16 scale farm toy. It features light and sound in the right amount that will be fun for your kid and won't irritate you.
It holds up for a long time even if your toddler pushes it down while rolling it around the house. Sometimes, the wheels turn and don't move on a straight line when your kid pushes it from the back. In this case, you can put some tape around the struts in the front wheel.
Big Farm 1/16 tractor is sturdy, durable and works very well with other big farm accessories. It pushes easily and won't be a problem for your young farmer to move it around. The steering steers the front wheels for easy control.
The pack comes with batteries already installed to enhance long hours of entertainment. Kids love playing with it because the sounds and buttons make it a very realistic toy.
The toy is best used indoors. Some of its parts, like the side mirrors, may not be able to withstand extreme abuse by a rough kid.
>>Click Here to Order from Amazon
Compare Farm Toys