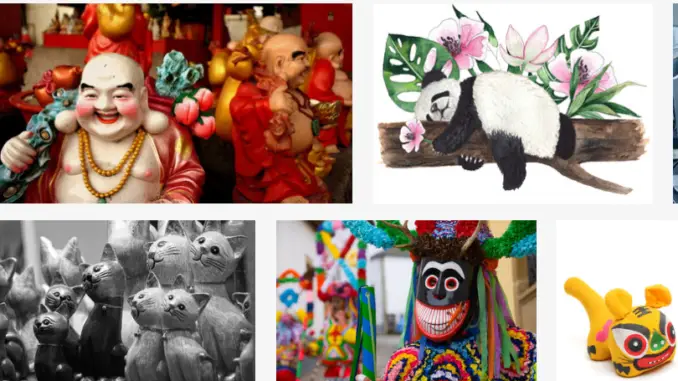 There's no doubt that the toy industry has slowly begun to gain solid financial traction.
According to Reuters, "the global educational toy industry has reached the revenue of approximately 21,991.48 million USD in 2015." and is expected to "… reach US$ 25,200 million in 2019 and US$ 34,200 million by 2024".
This article is for you if you're looking to join this growing industry and are in the hunt for manufacturers of toys and children's products in China.
List of Toy Manufacturers in China
I'll be reviewing some of the leading toy manufacturers in diverse categories ranging from educational toys to electronic/RC (remote control) toys, wooden toys, and plush soft toys.
Let's begin.
1 Guangdong Zhenfeng Science and Educational Toys
The first on the list is Guangdong Zhenfeng Science and Educational Toys. Founded in 1998 with a large 15,000 sqm factory in Chenghai, they've remained one of the leading manufacturers and suppliers of building blocks, learning toys, and plastic toys in china.
Their products feature a wide variety of toys including the helicopter series, pirate series, Dinosaurs series, amusement park series, block-city series, and robot series.
The company also went the extra mile to acquire certification from the EN71, 3C, and ASTM to solidify their credibility in their customers' eyes.
Address: South Side of Dengfeng Rd., Xinshiqu, Guangyi Subdistrict, Chenghai Dist., Shantou, Guangdong, China (Mainland)
Related: Best Custom Toy Manufacturers in the World
2 Hangzhou Times Industrial Company
Established in 2006, Hangzhou Times Industrial Company is another leading manufacturer and supplier of educational toys in Zhejiang, mainland china.
Their most popular and successful products are the magnetic toys they designed specifically for educational and learning purposes only.
They offer a wide variety of toys which include solar toy kits, science toys, DIY assembly toys, developmental toys, and magnetic blocks.
The toy company also claims that all their toys are in line with the CE and ASTM standard testing.
All their operations take place in a factory that sits on a 5,700 sqm real-estate. And they majorly export their products to markets in North America and Australia.
Address: No.18 Technology Avenue, Yuhang Street, Hangzhou, Zhejiang, China (310000)
3 Rastar Group
In the electronic/remote control toy category, the Rastar Group occupies a steady spot as a credible manufacturer.
Founded in 2000 with a factory of 3000+ employees, they have a track record of successfully exporting their products to 45+ countries including the US, France, and many countries in Europe.
Their most trending toys include the licensed RC cars, licensed ride-on cars, robot series, children bike, baby walkers, transformable cars, scooters, kids bicycles, and kids walking suitcases.
Their offices are currently located in Guangzhou, Hong Kong, Shantou, and Zhangzhou. And Just like other manufacturers on this list, they have acquired certification and passed several tests and audits that include GSV, ICTI, and BV.
Address: (North Side of Xiadao Road, Shanghua Town) Xinghui Industrial Park, Chenghai District, Shantou, Guangdong, China (Mainland)
4. Shantou Jianfengyuan Toys Co., Ltd.
Although established in 2007, the Shantou Jianfengyuan Toys company was able to secure a spot in the toy manufacturing industry despite the thick competition from older toy companies.
They developed into a well-recognized toy manufacturer with a large factory that spans over 20,000 sqm of Chinese real-estate. And export primarily to markets in North America, Europe, and South America.
Their fame slowly developed from their high-quality radio control cars and remote control climbing trucks with big wheels.
The toy company also offers a wide variety of popular products which include the authorized RC cars, licensed RC cars, off-road RC cars, remote control cars, and high-speed RC cars.
They have several certifications including the  EN71, FCC, EMC, RoHS, ASTM, TTE and ISO 9001.
Address: Liannan Industrial Park, Nanwan Village, Lianxai Town, Chenghai District, Shantou, Guangdong, China (Mainland)
5. Wenzhou Times Arts & Crafts
Wenzhou Times Arts & Crafts has been known to be a major manufacturer of wooden toys since it was founded in 2003.
The company boasts of an employee strength of more than 130 people and produces approximately 60 million pieces a year on its 6,200 sqm factory, which is based in Zhejiang, Mainland China.
They manufacture a variety of toys you can choose from which including colorful dollhouses, playsets, train sets, educational and learning toys, baby cribs, rocking horses, and musical instruments
Their products are sold under the brand name "ESA" and they're responsible for some of the world's most popular wooden toys like the ones at ICBC, Hello Kitty, Walt Disney, Walmart, and Target.
The company also claims that they're ISO 9001 and ISO 14001 certified, and have completed several audits and testings like BSCI, EN 71, ASTM, CE, and CHPA.
Address: A1-A2, 5F, Times Square, Wenzhou, Zhejiang, China (325000)
Related: List of Best Toy Brands in the World
6 Yunhe Sally Craft
Founded in 2008, Yunhe Sally Craft has produced and exported wooden toys and other products in an eco-friendly manner.
The company's head office and factory are situated in Zhejiang, Mainland China where they execute all their productions.
Like other manufacturers, they offer their products in a wide variety ranging from wooden and bamboo toys to woodcrafts and wood chess, wood packing gift packs, wood children furniture, 3D Puzzles, toy musical instruments, and tool playsets.
They revealed that their method of operation meets all international standards including CE, EN71, ASTM, ST, and CHPA.
Address: 9-5, Lantau Peak Street House, Lishui, Zhejiang, China (323600)
7 Yangzhou D King Toys & Gifts
If you're looking for an expert manufacturer of teddy bears and other Plush toys and gifts, then Yangzhou D King Toys & Gifts is your best bet.
Although they were established in 2012, they have built a solid reputation of being one of the best exporters of plush toys, children's clothing, and gifts.
In order to meet the growing demand for its products, Yangzhou has made it a priority to improve its workforce every few months. The company currently has a large rectory with more than 800 employees and 300 sewing machines.
They offer their products in a wide variety ranging from teddy bears to stuffed animals, interactive toys, multifunctional toys, rocking toys, and promotion toys.
And as expected of an established company, all of their actions meet the international standards.
Address: No. 150, Shugang East Road, Hanjiang District, Yangzhou, Jiangsu, China (Mainland)
Wrap Up
There you have it, a brief review of some of the best toy manufacturers in China.
If you already have a toy company in mind to patronize, please ensure that their toys meet the international standard for exportation and safety. Because if your toy contains dangerous materials or components, that might cause harm to any of your customers and you might get in trouble or be at risk of a potential lawsuit. So, do your homework before choosing your primary supplier.
Compare Toy Manufacturers