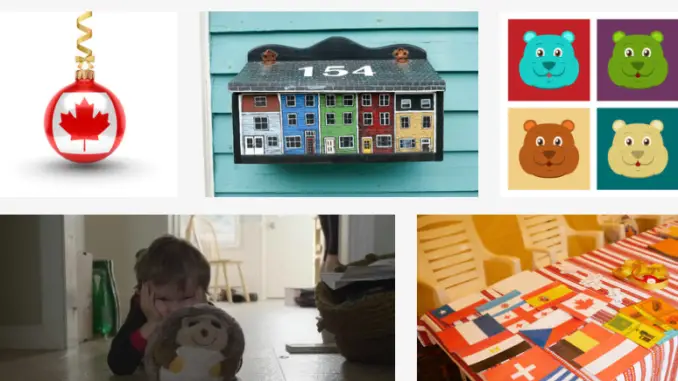 There are numerous toy manufacturers in Canada who make variegated toys for different target audiences.
When choosing a manufacturer to patronize, it is essential to put quality, durability, and production power into consideration. This is why I made this list of the best toy manufacturing companies in Canada who are gilt-edged in most facets of production.
The list will guide you in selecting the best toy manufacturer to have a deal with, whilst ensuring that you get the most out of your money.
Canadian Toy Manufacturing Companies Online
The following are the top 10 toy manufacturers in Canada; they've been properly scrutinized for using many important criteria.
1 Parkdale Novelty
This company has been around since 1944 and has been distributing toys to customers within and outside Canada. They started exporting toys in the 1950s with Japan being their major destination.
Having been around for over 70 years, Parkdale Novelty has proven to be at the top of its game. Their domestically manufactured toys shot them to limelight just about the time of the inception of the company. Even further, they came into partnership with Mego Corporation, and as a result, became the number one distributor of the mego toys in Canada.
Today, they make Embroider Buddy and other toys. And they offer customized stuffed toys to their customers and other businesses.
Website: https://www.parkdalenovelty.com
Related: Top Rated Toy Brands Worldwide
2 Toyland Company
Toyland is a Vancouver-based toy company that specializes in making quality toys at affordable prices. Their catalog is massive and offers a wide range of toys to select from.
They especially invite customers within and outside Vancouver to come to check out their modern showroom facility; this is to ensure that customers properly envisage their products and make up their minds on which one to go for.
Interestingly, they have a reputation for attending to orders in a short time and making sure that they are dispatched as soon as possible.
Website: http://www.toylandcompany.com
3 Discovery Toys
If you're looking for a toy manufacturer whose products are educational and help kids to blend play with learning, then Discovery Toys provides your needs.
Their toys are built to teach and inspire children keeping in mind that kids learn best when play goes with learning. They consult early childhood educationists to ensure that methods of making toys educational were well implemented.
Overall, their toys are top-notch and most apt for kids to learn.
Website: http://www.discoverytoys.net
4 Happy Worker
Happy Worker is one of the most reputable toy manufacturers in Toronto. As their name implies, they create a working environment wherein their workers can input the best of their efforts in ensuring that the toys are of top quality.
Some of their toys are solar-powered; this will enable kids to play with toys while away from home without having to worry about charging them. Their vinyl and plush toys are always in high demand. And this denotes their never-ending high quality.
Website: http://www.happyworker.com
5 JRC Toys
JRC is not only a manufacturer of toys but also a big distributor of toys in Canada. They are well licensed and have been in business for over 30 years. Their years of experience is a testament to their greatness. What's more exhilarating about them is that they offer discounts on their toys on holidays and select-events. Sellers can harness this to get as many toys as possible and, in return, make higher profits.
Website: https://jrctoys.com
Related: 7 Best Lightweight Toy Hauler Manufacturers
6 WowWee
WowWee represents unprecedented awesomeness. They're innovative and class apart in their production. And have a reputation for giving occasional discounts to select-customers.
The company specializes in making robotic toys and other consumer-entertaining products. Their dinosaur-shaped toy, Miposaur, was named one of the best toys of 2015 by Parents Magazine. Even more interesting is their R.E.V AI toy car which has an embedded Beacon sense. If robotic and entertaining toys are what you specialize in, Wowwee's toys are your best bet.
Website: https://wowwee.com
7 Special Need Toys
Special Need Toys is based in Ontario. Although not a manufacturer of conventional play-for-fun toys, their sensory toys are unique and are regularly in demand on the market. They make these sensory toys to stimulate one or more senses of a child at a particular time. The toys are to help kids whose sense organs are slow in developing or kids who are visually or aurally impaired. Overall, their toys are well made and have helped a lot of kids.
Website: https://www.specialneedstoys.com
8 Everest Toys
Everest Toys has been making quality toys since 1992 in Canada and the United States. They have an excellent customer service unit that attends to inquiries of any sort within a short period of time.
Among other things, they have a reputation for delivering their customers' orders as fast as possible even when it means working overtime. They're dedicated and determined to ensure that their customers are satisfied with their products and services.
Website: https://www.everesttoys.com
9 Stortz Ink
From the chia unicorn to the square liquid title and the piggy paint acrylic, Sportz Ink toys are all innovative and finely crafted. Their official website provides you with necessary sections where you can buy products directly. Their online presence is virtually full-time and they attend to customers' needs without the need for a physical meeting.
Website: https://www.stortz.ca
10 Custom Plush Canada
Custom Plush Canada operates from Ontario, and its production is focused on making custom plush toys. The company has only been around for about 10 years and has manufactured over 1 million toys so far. They're a well-licensed manufacturer and their toys have been tested to meet the Canadian Consumer Product Safety Act standards.
Website: https://www.customplushcanada.ca
Conclusion
The Canadian toy manufacturing companies listed here are the best in terms of licensing, product durability, and customer relations. They also offer their products at competitive prices. So, go on an adventure of checking their respective websites to get quotations and choose the best.
Compare Toy Manufacturers